The deZem IoT data management system facilitates an increased efficiency and productivity of plants, processes and infrastructure. To this end, deZem provides a modular solution to collect sensor data from very heterogeneous sources on a single platform, and a large variety of online analysis tools. As LoRaWAN® devices are great for effortless data acquisition in the field, the deZem system integrates with The Things Stack.
Prerequisites
deZem account
User rights for deZemAd's technical tree
Setup
In the technical tree of deZemAd, create a new device of type LoRaWAN TTS interface.

Configure the same API key in deZemAd and in deZem's Webhook template.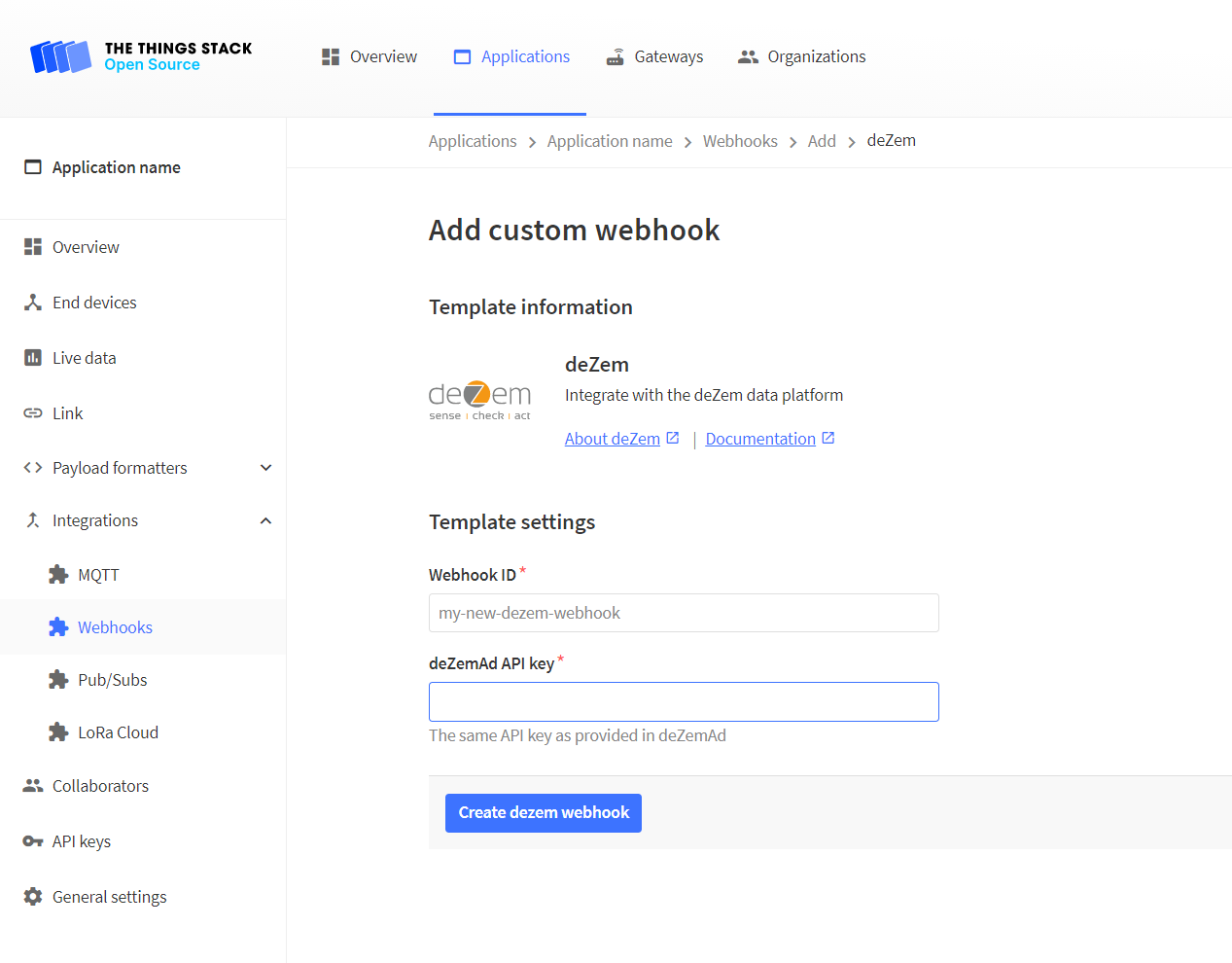 Analyze and Visualize
Create analyses and vizualisations for use in production.