The Things Stack version 3.14 released
Larger payload formatting, better interaction with end devices, Packet Broker configuration
Set payload formatters up to 40kB
With The Things Stack version 3.14, data coming to and from end devices with larger payload formatters can be processed. As of version 3.14, payload formatters can be set up to 40kB instead of the previous 4kB.
For more information about payload formatter, read the documentation
Or check out this short video:
https://www.youtube.com/watch?v=4tii7MiD-yM
LR-FHSS modulation
Version 3.14 features LR-FHSS modulation. The Long Range - Frequency Hopping Spread Spectrum increases network capacity and interference resistance, allowing for expanded deployment options throughout the world. With its expanded frequency range, larger payloads at high power and low data rates, LR-FHSS enables LoRaWAN network satellite connectivity and deeper indoor coverage. See the RP2-1.0.2 LoRaWAN® Regional Parameters, published by the LoRa Alliance to learn more about LR-FHSS.
Azure IoT Hub integration
Benefit from Azure IoT Hub features without writing your own bridge on The Things Stack version 3.14. The integration allows you to connect already existing LoRaWAN devices and start sending data without requiring any changes to the end devices themselves. Use your Azure infrastructure via Azure Event Grid, Azure Event Hub, or Azure Service Bus to process the traffic.
The Things Stack v3.14 supports the following Azure IoT Hub features:
Security-enhanced communication channel for sending and receiving data from IoT devices
Full integration with Azure Event Grid and serverless compute, simplifying IoT application development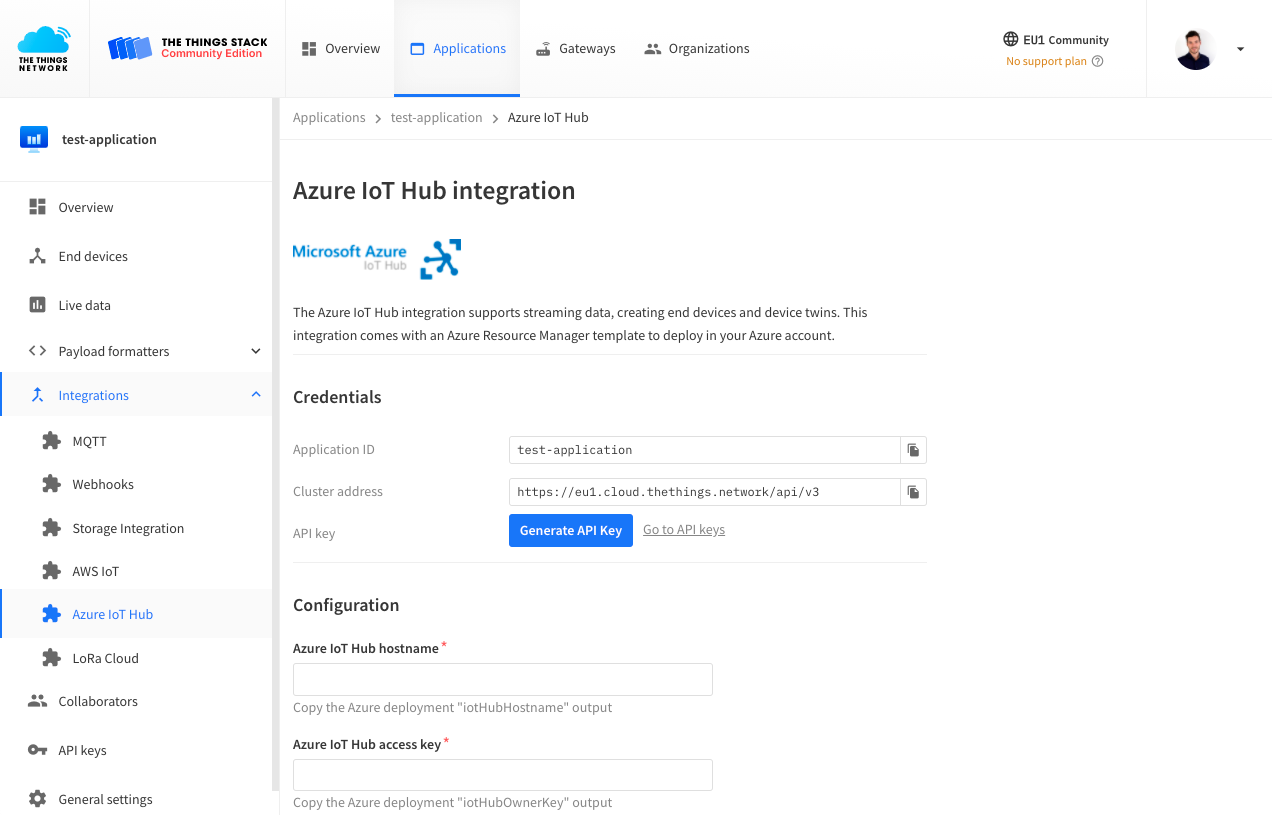 Device Twin integration
Device Twin integration in v3.14 leverages capabilities of Device Repository, automatically assigning Azure IoT Hub Device Twin to end devices. This enables easy device status reporting and command scheduling, allowing interaction between user and device at a high-quality level. Learn how Device Twin enhances Azure IoT Hub integration
Configure Packet Broker in The Things Stack Cloud
Configure your Packet Broker routing policies in The Things Stack Console. Choose what type of traffic you want to peer (joins, uplinks, downlink, etc) and define where you would like to peer the traffic to. Learn more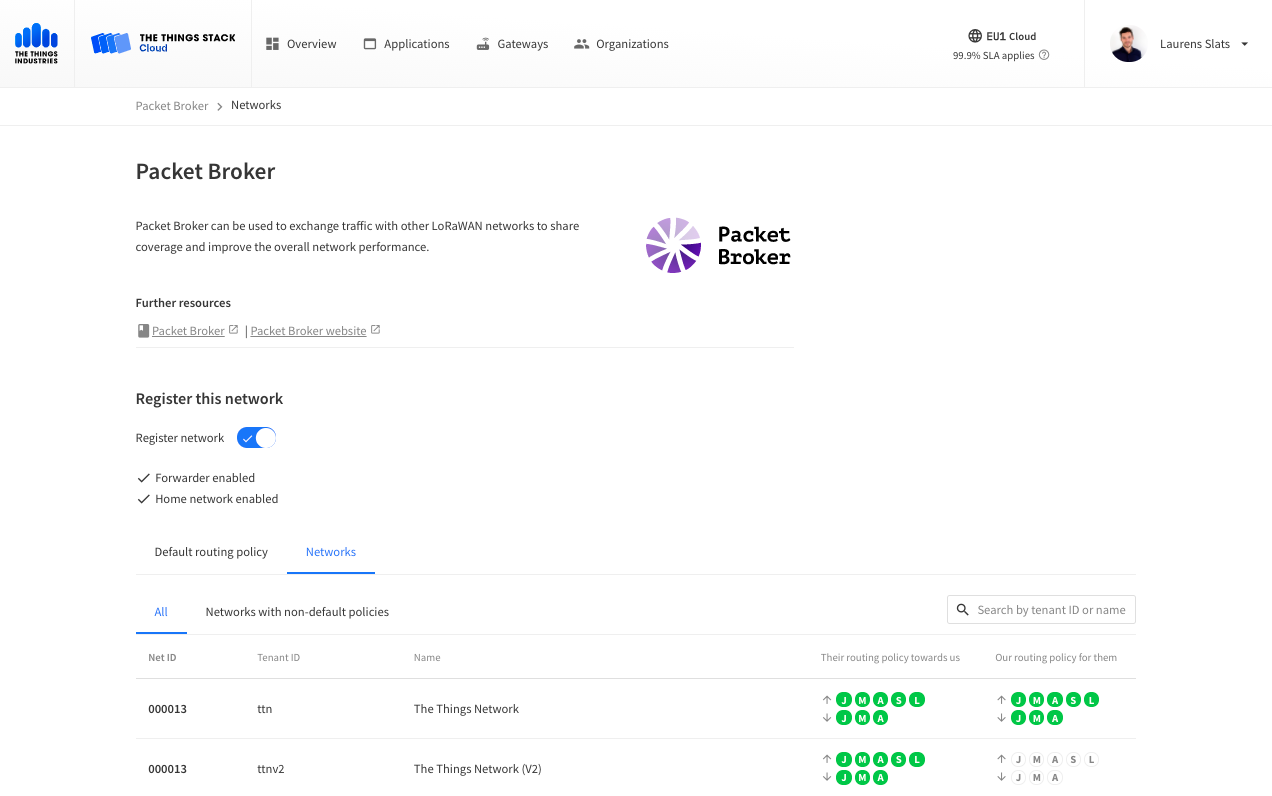 Connect The Things Indoor Gateway to The Things Stack
Migrate your The Things Indoor Gateway, a LoRaWAN gateway with WiFi as the backhaul, to The Things Stack. Read the documentation on how to claim your gateway and connect it to The Things Stack. Learn more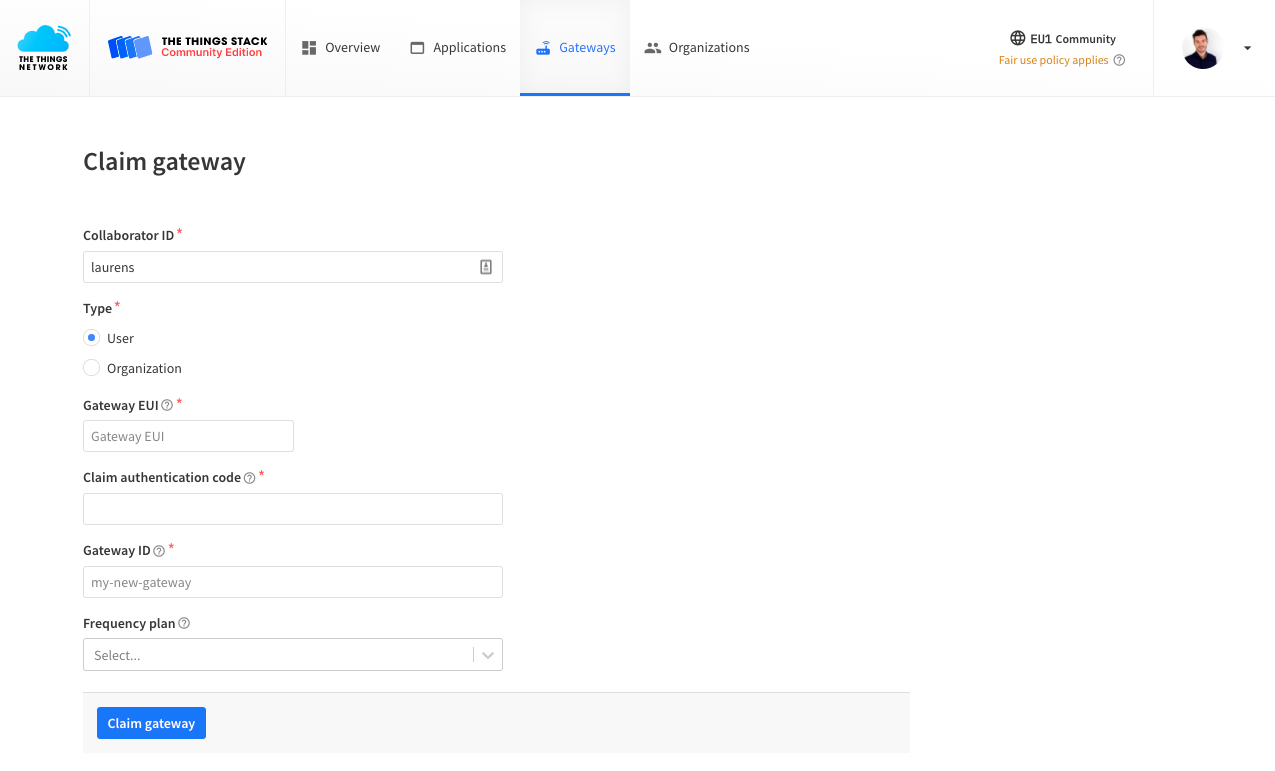 Explore The Things Stack features and products before subscribing fully with the free Discovery Tier