Data-driven smart workplace solutions with LoRaWAN®
How Spacewell uses LoRa technology for space and comfort monitoring in offices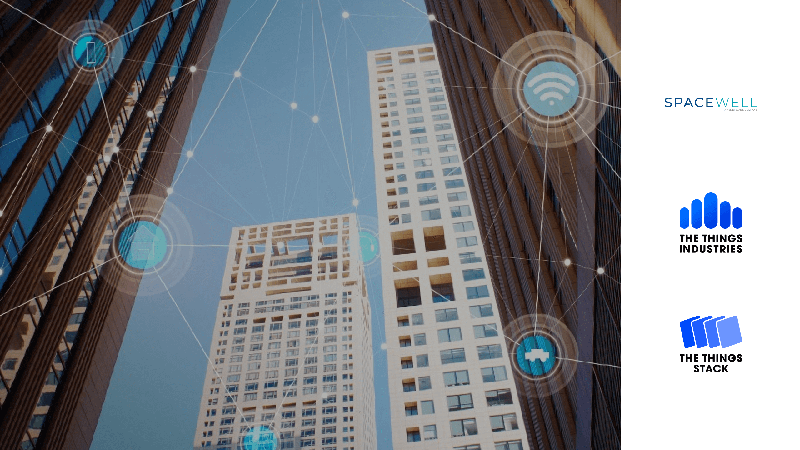 Data-driven smart office solutions improve overall workplace experience, employee productivity and security, consequently increasing the company's ROI. With its end-to-end encryption, low power consumption and deep indoor penetration, LoRaWAN® enables such solutions to be implemented at scale and lower cost.
Spacewell's integrated Workplace solution addresses 3 interlinked focus areas: Workplace Experience, Analytics, and Management. It enables executives to leverage real-time data on office occupancy, space utilization and asset performance to improve building operations and workplace experience. The solution combines workflow-based cloud software and IoT-related technologies to monitor and manage the work environment and to elevate the employee experience. It provides managers with dynamic utilization data (dashboards and floor plan overlays) for better decision-making, and empowers employees with real-time data to successfully navigate an agile work environment.
Use cases
Smart building solutions with LoRaWAN can be implemented in a variety of workplace areas, for example:
Accenture and Ministères Sociaux in Paris use cases that involve space and comfort optimization. The IoT sensors collect accurate utilization data and inform decision making in as little as 1 to 2 months.
AXA Head Office in Brussels uses occupancy sensors to optimally support a flexible, activity-based work environment with around 1540 workstations for 2600 staff members (a desk-to-employee ratio of 0.6, which further decreased in the post-pandemic hybrid workplace). This enabled AXA building management to be space-efficient (sustainability benefits, plus reduced lease, energy and cleaning costs), offer the right mix of spaces for various activities, and elevate the employee experience. In addition, AXA deploys comfort sensors to keep tabs on thermal comfort, ventilation and cleanliness across the building.
Occupancy sensor data provides reliable insight into actual space usage, helping businesses to objectively assess space needs and eliminate waste. Little-used spaces can be disposed of or given a new use. This type of data is essential in making sustainable decisions about the office footprint and configuration, and eventually cut costs. It enabled PostNord's operational efficiency as a dynamic organization in a sector undergoing large-scale restructuring.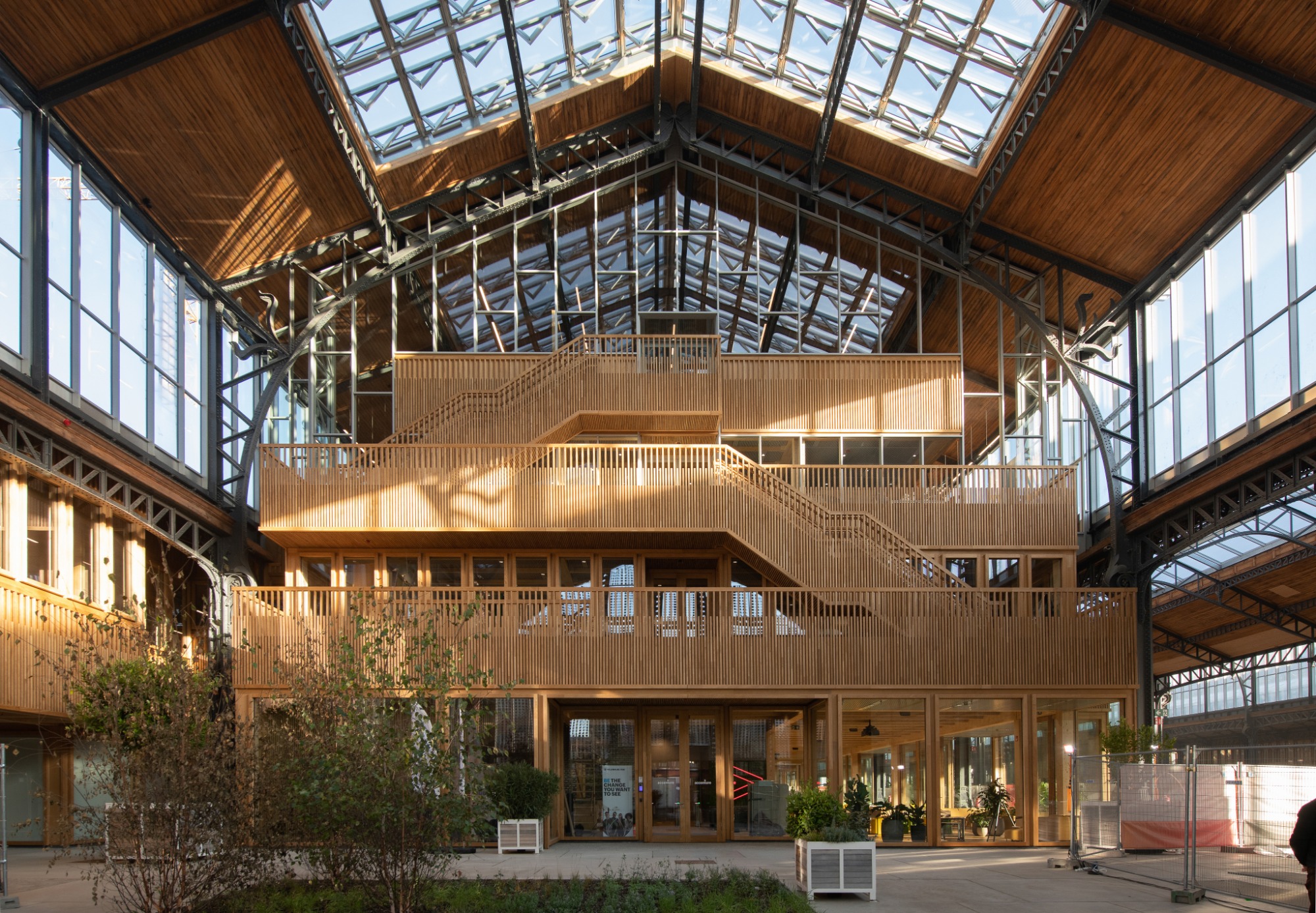 "What our customers are looking for is to gain insights into workplace utilization at the lowest possible cost. Although their awareness of sensor network technologies is generally low, LoRaWAN effectively meets their expectations," says Thomas Verdyck, Vice President of Product Management at Spacewell. "It offers a broad choice of sensor types for different use cases, end-to-end encryption, and limited or no impact on the building and corporate IT network. Furthermore, it's easy and cost-effective to add new sensors for other business cases without the need to set up a new network and gateways."
Technology
The data is sent over the LoRa network anonymously. The Things Stack Cloud platform structures the data before sending it to the data processing platform. LoRaWAN sensors are easy and cost-effective to deploy for continuously scalable projects. The low power consumption extends sensor battery life, which is sustainable in the long term. For smart office projects, Spacewell uses different LoRa IoT sensors and hubs depending on a specific use case: Airthings for indoor air quality, Vergesense for headcount and Pointgrab (headcount/footfall), Browan PIR motion sensors for occupancy, thermal comfort, Elsys air quality sensors, Browan and Sensative door count sensors and Bosch parking sensors.
The Things Stack provides professional support, competitive pricing and expertise. The flexible LoRaWAN Network Server makes it easy to integrate it with the existing IT infrastructure. Different deployments allow you to choose to run The Things Stack as a SaaS, on-premise or in your existing cloud account. Learn more about different The Things Stack deployments
Try how The Things Stack features fit your use case and get support from our team. Check out The Things Stack