Food Safety Compliance for Restaurants Using LoRaWAN®
ComplianceMate leverages The Things Industries network server for monitoring of cooling equipment.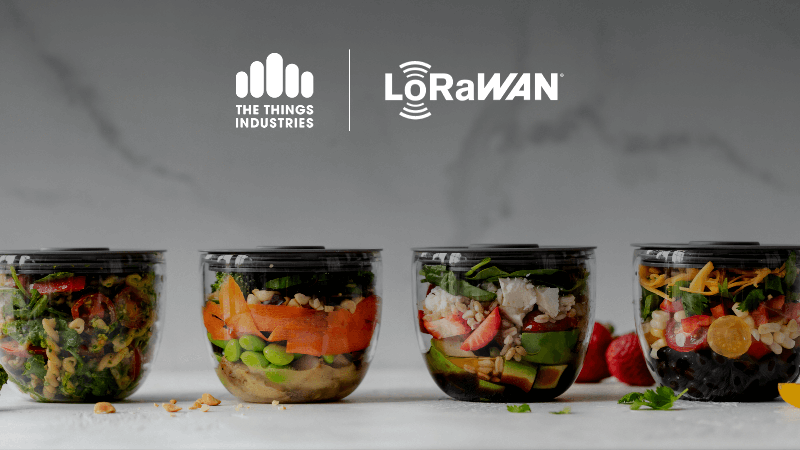 ComplianceMate automates food safety using LoRaWAN gateways and devices to ensure HACCP (Hazard analysis and critical control points) compliance for restaurants. The solution leverages The Things Industries' cloud-hosted LoRaWAN network server, ensuring end-to-end security and data availability across sites.
Regulations of a professional food environment require restaurants to comply with food safety risk management methods like HACCP, which covers different control points, such as the temperature of cooling equipment. The challenge of manually monitoring cooling equipment lies in the human factor and inaccurate records. Being a global leader in enterprise food management tools, ComplianceMate provides the solution for this challenge by deploying gateways and devices across thousands of restaurants. They automate cooling equipment logging and employee alerting, driving HACCP compliance across restaurants.
How is real-time sensor monitoring enabled? ComplianceMate deploys LoRaWAN on The Things Industries' cloud-hosted network server. The temperature monitoring technology ensures temperature inside coolers and other kitchen equipment stays at an admissible level at all times. The Things Industries solution allows setting up the technology to automatically monitor the temperature of critical equipment in real-time, generates HACCP reports for compliance, eliminates food waste, increases food safety and productivity of staff. The data can be monitored from any type of device.
"The Things Industries provide an innovative and flexible approach to LoRaWAN solutions. We support gateways and devices that are preferred by our partners. With The Things Stack, ComplianceMate solutions are able to scale across regions without a single point of failure." - Wienke Giezeman, CEO at The Things Industries.
https://youtu.be/t1rZJ1iVVog
"The Things Industries is an innovative group providing a much needed service to the world of IoT. Their contributions to the LoRa ecosystem and community are invaluable and they are a great partner to work with." - Adam Parrott, CTO at ComplianceMate.
The Things Stack is an open-source LoRaWAN Network Server that can be used by both public and private deployments that are globally distributed as well as small, local networks.
Become an innovator in your network. Learn how we can help you build end-to-end secured LoRaWAN solutions here.
Learn how to work within The Things Stack: Add Gateways, Add Devices
Fill in this form to learn more about how The Things Industries can help your business.