Logistics and asset tracking solutions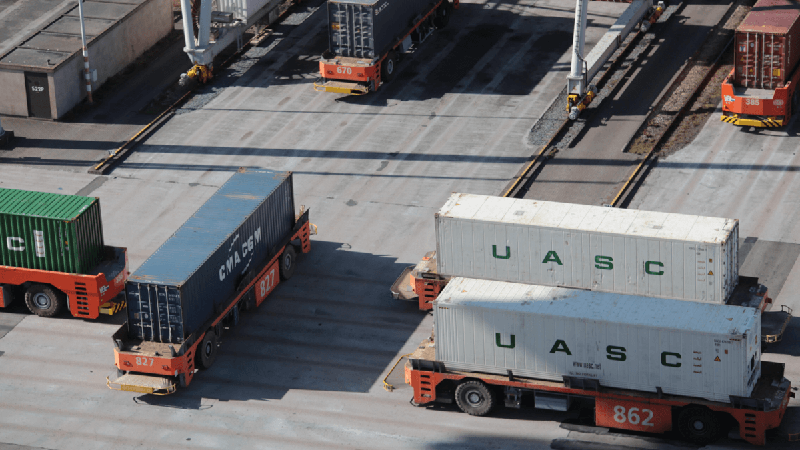 What is smart asset tracking?
Smart asset tracking and logistics solutions use geolocation sensors to monitor and manage asset and goods transportation, movement, and safety. Smart asset tracking covers several industry verticals, including retail, valuable goods transportation over the land and seas, farm animal tracking, vehicle tracking and more.
How LoRaWAN® enables smart asset tracking and logistics solutions?
Smart asset tracking can be easily enabled with LoRaWAN , an IoT communication protocol that can send small bits of information over wide areas. Organizations can obtain real-time data about asset location utilizing smart sensors and devices, and gain insights into operational conditions. This allows them to react rapidly to a variety of possible situations. LoRaWAN features like 2.4 Ghz data transmission frequency enables seamless intercontinental connectivity with remote gateways.
LoRaWAN-enabled sensors are not only able to track the location of assets, but also monitor its temperature, stability, orientation, humidity and more depending on your needs. Check out the Device Repository for LoRaWAN, where you can search for sensors and gateways by its features or particular use case.
The Things Stack - LoRaWAN Network Server to enable smart asset tracking projects
The Things Industries network server, The Things Stack, allows setting up the technology for real-time monitoring of the network components. Its multi-region support fulfills global use cases, and LoRa Cloud enables to determine location of any LoRaWAN device. The Things Stack supports features like firmware updates over the air, which allows to update your devices remotely rather than going to their location, and LoRa 2.4Ghz frequency. This makes building and maintaining logistics and asset tracking solutions very easy. Different deployment options allow you to run The Things Stack on the Cloud or build it on your own isolated infrastructure. Check out deployment options
Smart asset tracking and logistics solutions with LoRaWAN examples:
Norsea, the port of Rotterdam, and the port of Amsterdam are using The Things Industries' LoRaWAN network for asset tracking, which uses condition data to provide proactive maintenance and/or rehabilitation to reduce overall risk and optimize the life-cycle cost of ownership.
Smart asset tracking can also be found in supermarkets and electronic stores, where it is used to ensure the safety of products.
Watch how Norsea is utilizing LoRaWAN for asset tracking on ports:
https://www.youtube.com/watch?v=sDpaNn46COw
Scale your production operations with The Things Stack LoRaWAN network server. Learn about The Things Stack
Test The Things Stack functionalities with the Discovery Tier