Webinar: Supercharging LoRaWAN with AWS and The Things Stack
Getting started, showcases and QnA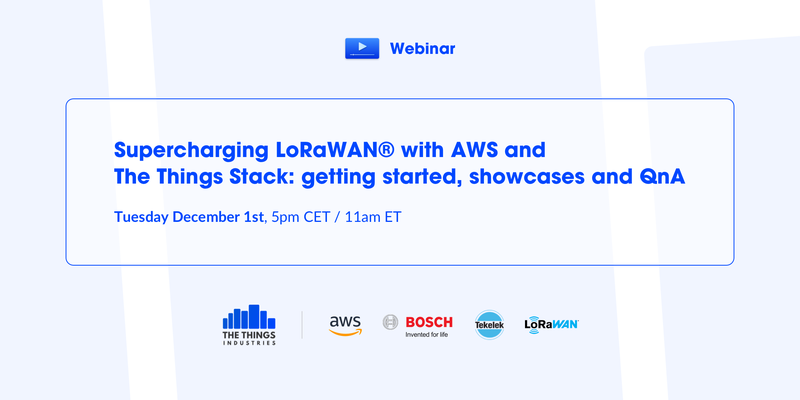 Learn how to setup The Things Stack with AWS IoT Core on December 1st, 5:00 - 5:45 pm CET/ 11:00 - 11:45 am ET and get serverless, end-to-end encrypted LoRaWAN messaging and device management from within you AWS account.
On the agenda:
A live demo of the solution
Successful sample applications of Bosch and Tekelek
The latest deployment options available of The Things Stack through AWS Marketplace
You will have the opportunity to ask all your questions to industry experts: Johan Stokking, CTO and co-founder of The Things Industries; Chris Wood, Senior Partner Solutions Architect at AWS; and Karthik Ranjan from AWS' IoT department.
Can't make it? Register to receive the recording afterwards.
See you at the webinar!