The Things Stack version 3.13 released
Device Repository, new integration templates and bidirectional data exchange between The Things Network V2 and The Things Stack
The Things Stack version 3.13 is released offering new features, UI improvements and performance updates.
Packet Broker updates
Since version 3.13, The Things Network V2 routes traffic back and forth to The Things Stack Community Edition. In earlier versions, Packet Broker would only route data from The Things Network V2 to The Things Stack Community Edition, but since the 3.13 release, the data exchange goes both ways.
Why this is important, when migrating your gateways to The Things Stack Community Edition, the coverage of the public community network won't be impacted as the legacy V2 network is fully interconnected with The Things Stack Community Edition.
Reminder: v2 clusters will be shut down at the end of the year, so take advantage of this new feature and migrate your devices and gateways to The Things Stack.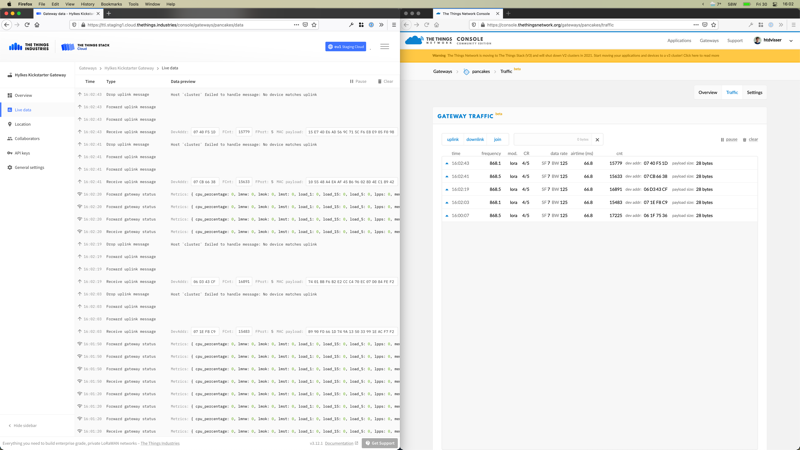 Device Repository front-end released
The Device Repository features the most popular LoRaWAN® devices in the ecosystem. The new front-end provides an overview of all devices so you can select the right one for your development and benefit from out-of-the-box integrations with The Things Stack.
Today, Device Repository contains 1596 device profiles from 43 vendors that The Things Stack users can easily integrate into their LoRaWAN solutions. All parameters such as payload format, decoder and firmware version are already supported by the network server.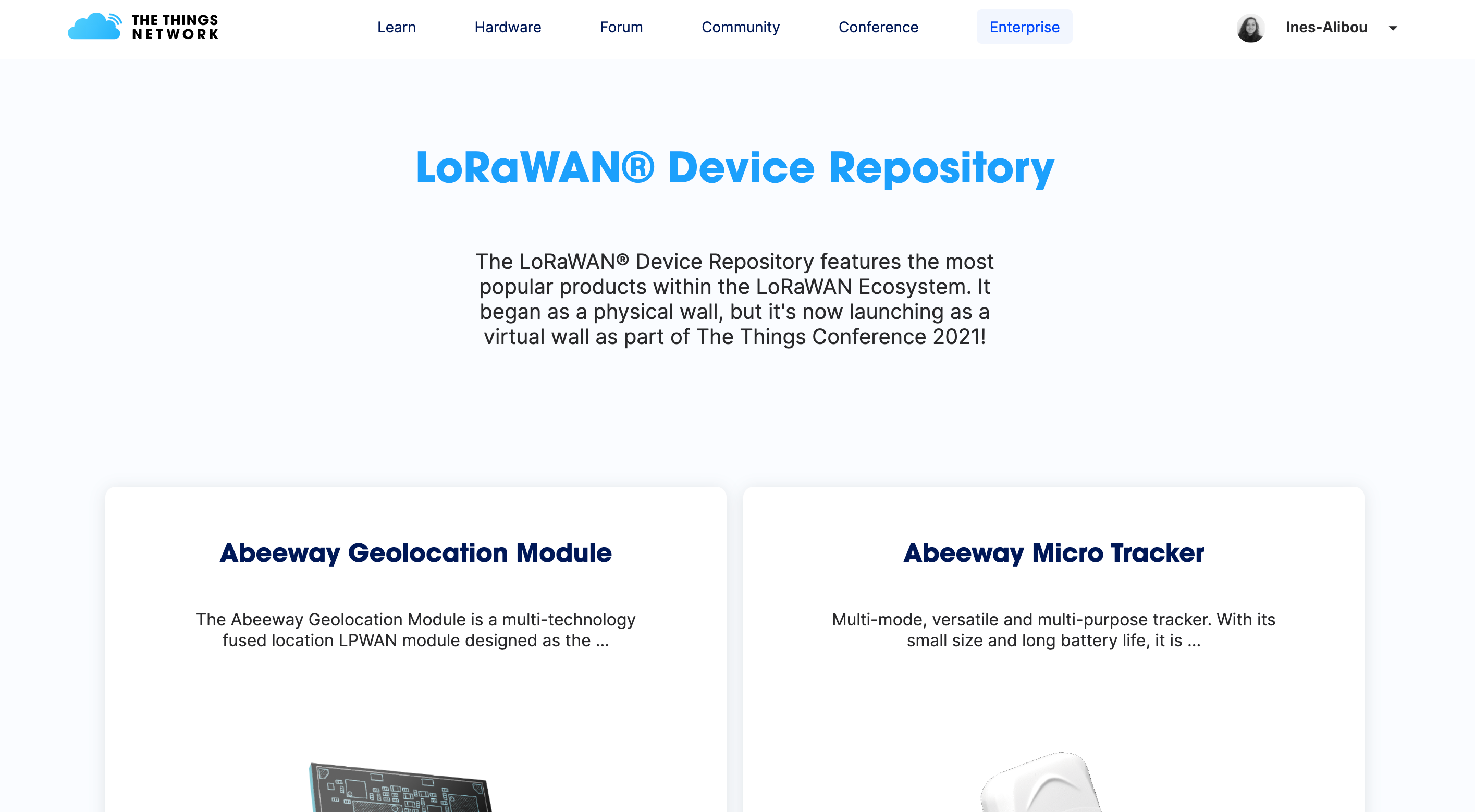 New integration templates
Three additional integrations with popular cloud platform are available:
myDevices webhook template for Cayenne
IoT in a box
deZem
Learn how to easily connect The Things Stack with these platforms
Console UI improvements
The Things Stack becomes even more user-friendly with version 3.13, offering the possibility to view historical events and filter the most important events in the console.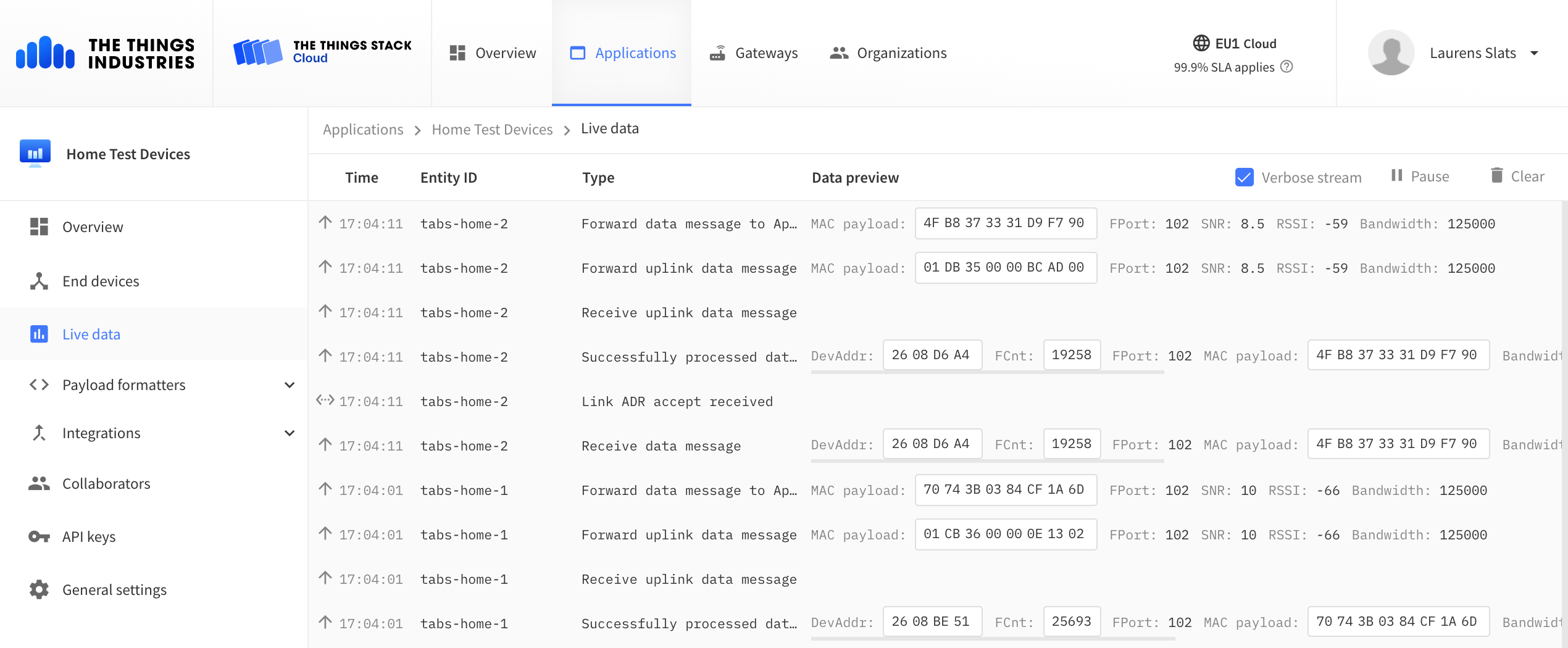 New EU channel plan, designed for roaming
A new EU channel plan is defined, which is specifically designed for roaming of LoRaWAN devices in Europe. LoRaWAN Network Operators in Europe. This channel plan is supported by most LoRaWAN Network Operators in Europe and it is likely that the LoRa Alliance will adopt the channel plan in the "Best Practices for European Operators" version 3.
Get started with The Things Stack free of charge by selecting The Things Stack Discovery Tier.