The Things Stack version 3.27 is released
Improved Network Operations Center, an updated downlink retry limit, and more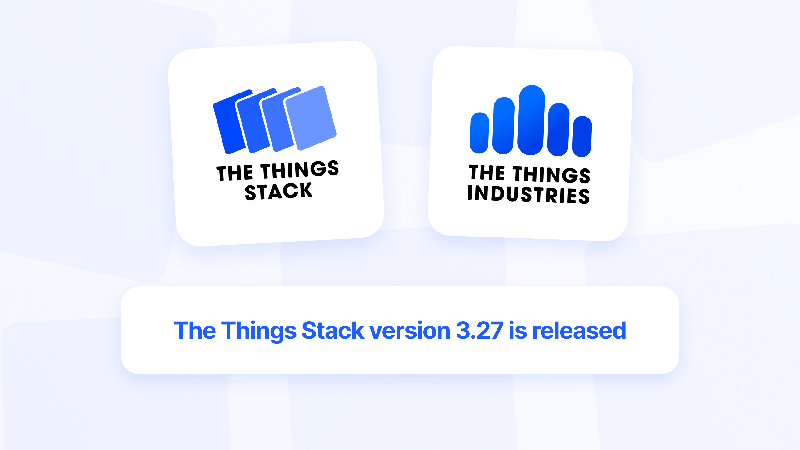 Network Operations Center improvements
A granularity improvement to rate limiting has been introduced to ensure a smoother navigation and exploration experience.

The NOC gateway data rate histogram has been fine-tuned. Now it
considers uplink messages from end devices which have not been
registered.
Would you like to benefit from complete Network Operations Center features? Upgrade to The Things Stack Cloud Plus
New application downlink retry limit
A new limit on retries for confirmed application downlinks has been implemented. There is now a cap on how many times a single downlink can be re-queued if the end device doesn't acknowledge the receipt of the downlink.
Storage optimisations for Application Server uplinks
Optimisations have been made to the storage of Application Server uplinks. This allows more efficient memory usage in self-hosted deployments.
Fixed event streams on end device navigation
The end device event streams now properly close when navigating to other pages, remedying instances where the event stream may become stuck.
Efficient end device management with batch deletion
The introduction of a new batch end device deletion API makes device management more efficient. This update allows the deletion of multiple end devices at once, significantly reducing time spent on device management tasks.
The Things Stack is a robust LoRaWAN Network Server that helps you accelerate your IoT deployment. Learn more