The Things Stack version 3.20 is released
OAuth client management, multiple gateway support, Console improvements
OAuth client management added
Users are now allowed to use The Things Stack for authentication. It is now easier to approve third parties to use The Things Stack account on your behalf, for example, integrators.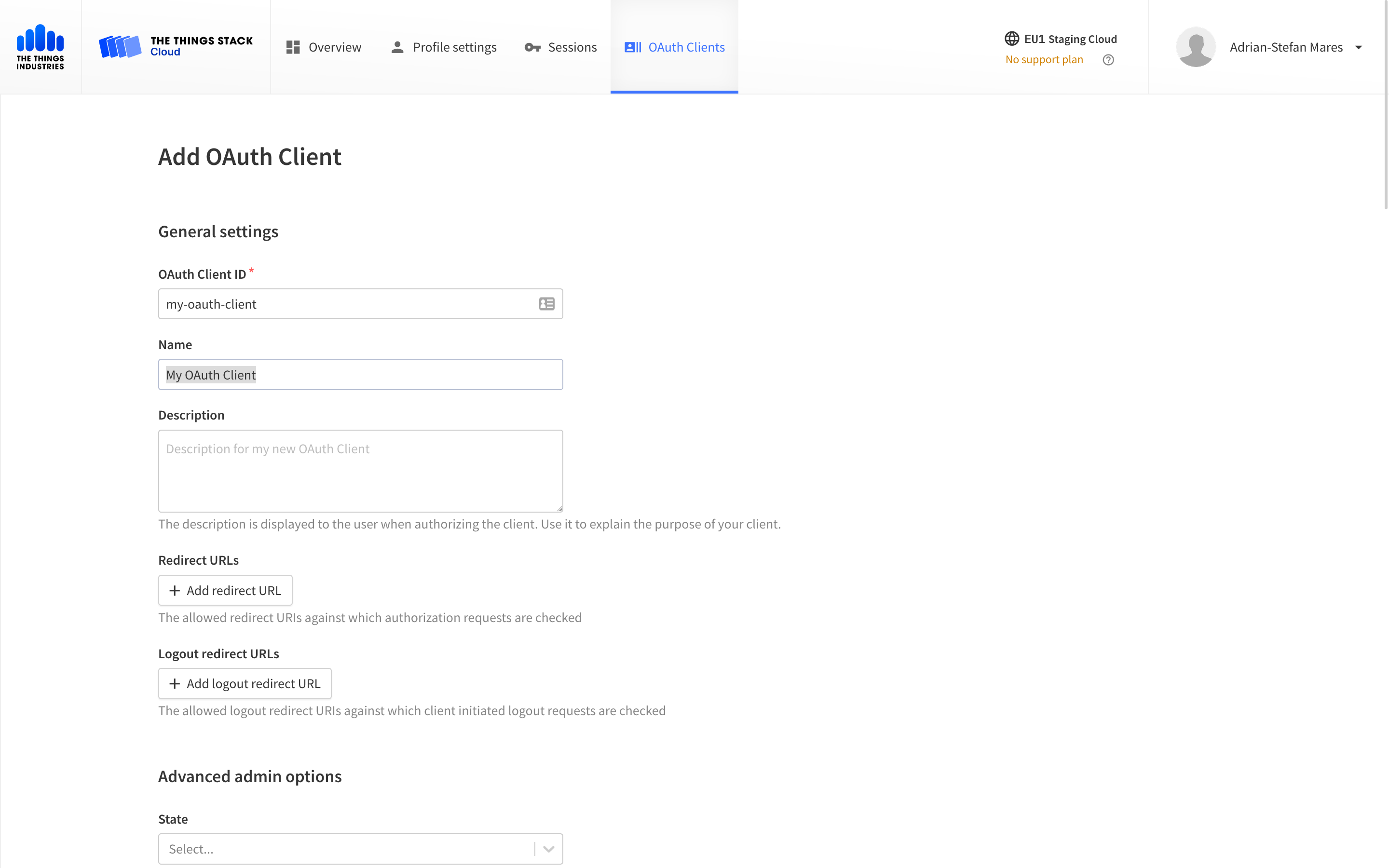 Multiple gateway support for Class B and Class C downlink transmissions
The Things Stack v3.20 brings operations quality improvements: sending a message to a group of devices in one region simultaneously has now become possible with downlink transmissions through multiple gateways.
The Storage Integration requires database schema migration
The Storage Integration now stores data using the [json] data type instead of [jsonb]. This is relevant for decoded payloads that may contain null characters. This requires a database schema migration - more info in release notes.
Console tables sorted by creation time
Application, gateways, devices and organizations tables in the Console are now sorted by creation time by default (newest at the top):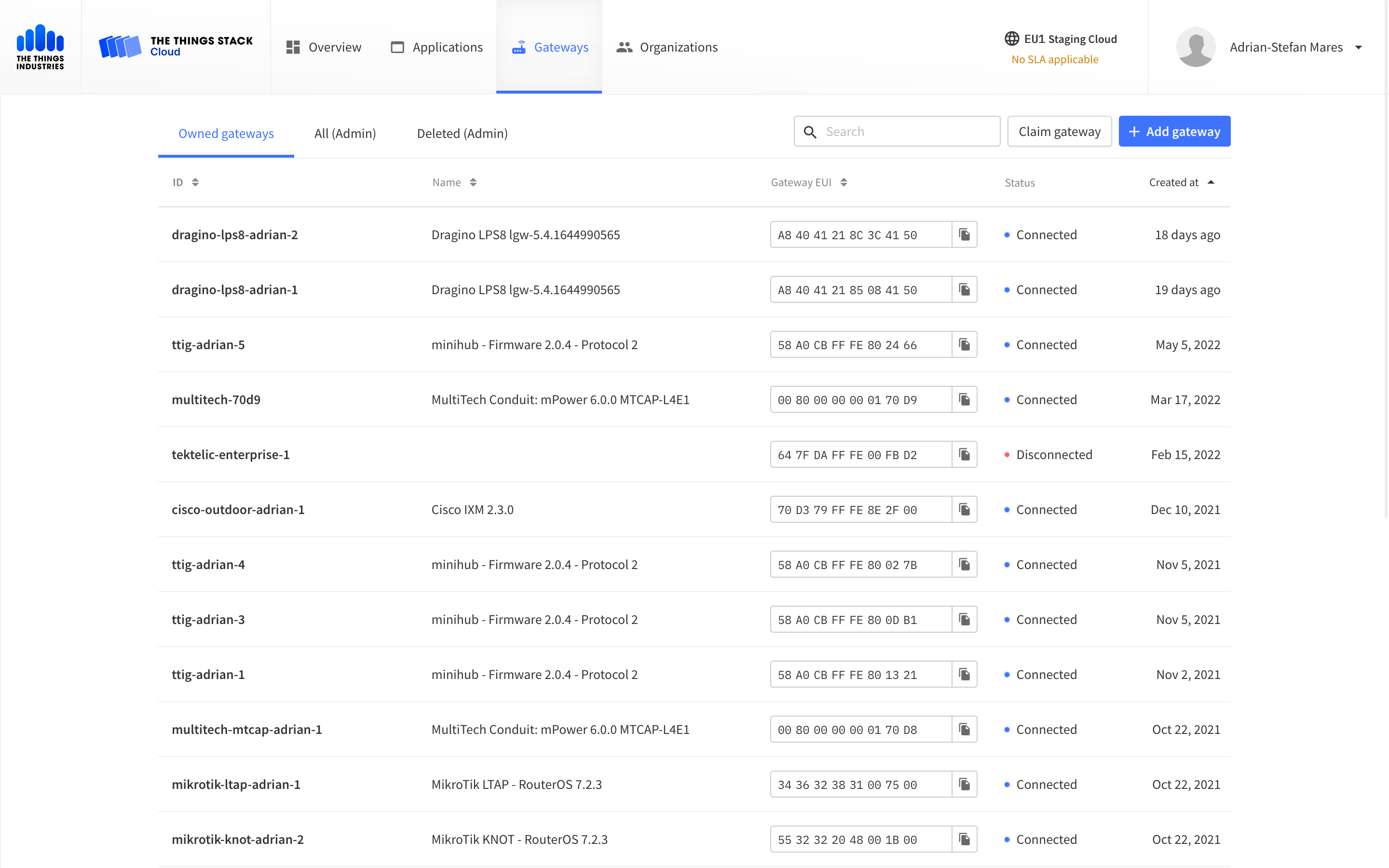 Organizations table in the Console now shows the number of collaborators: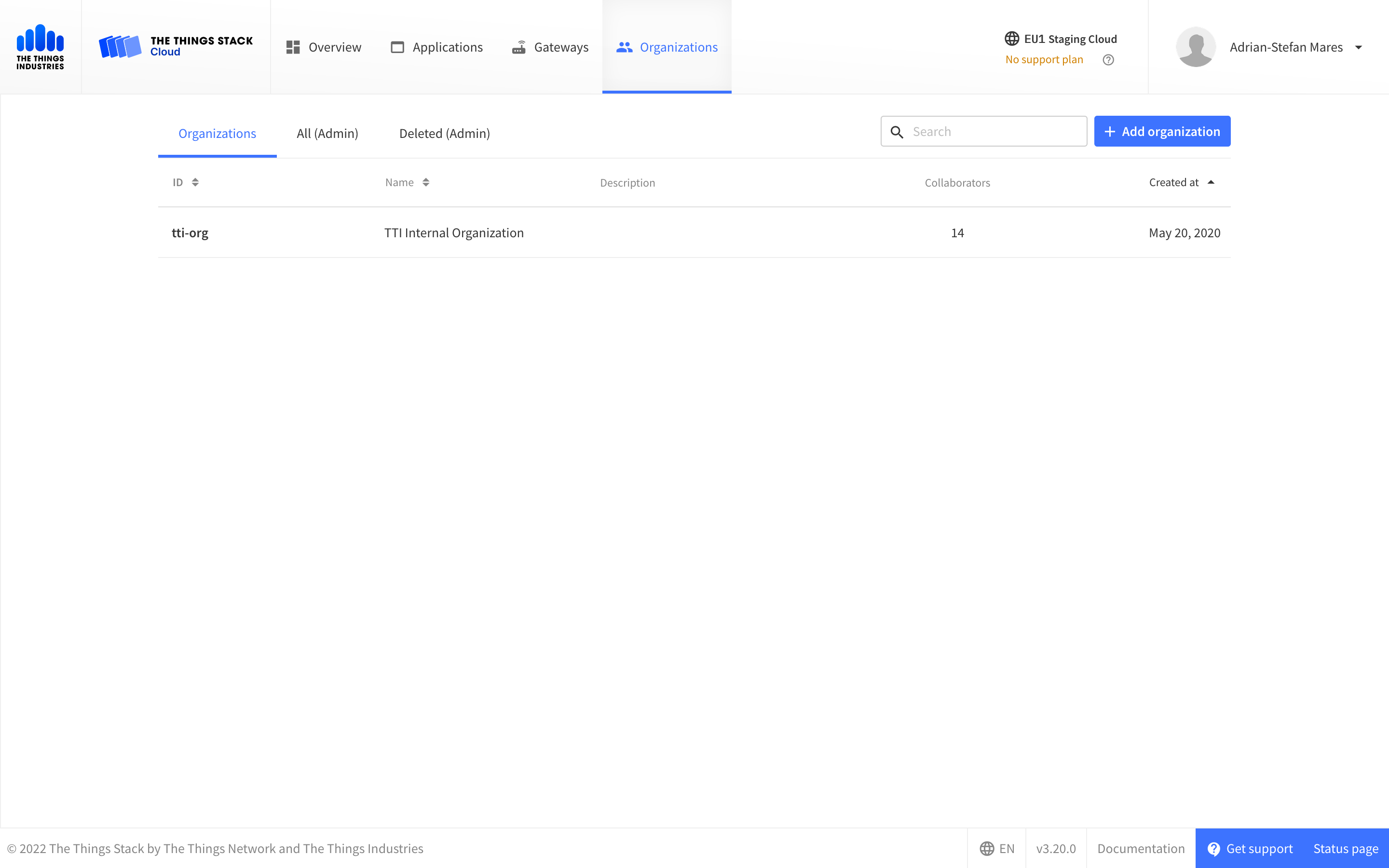 Application table in the Console now shows the number of end devices: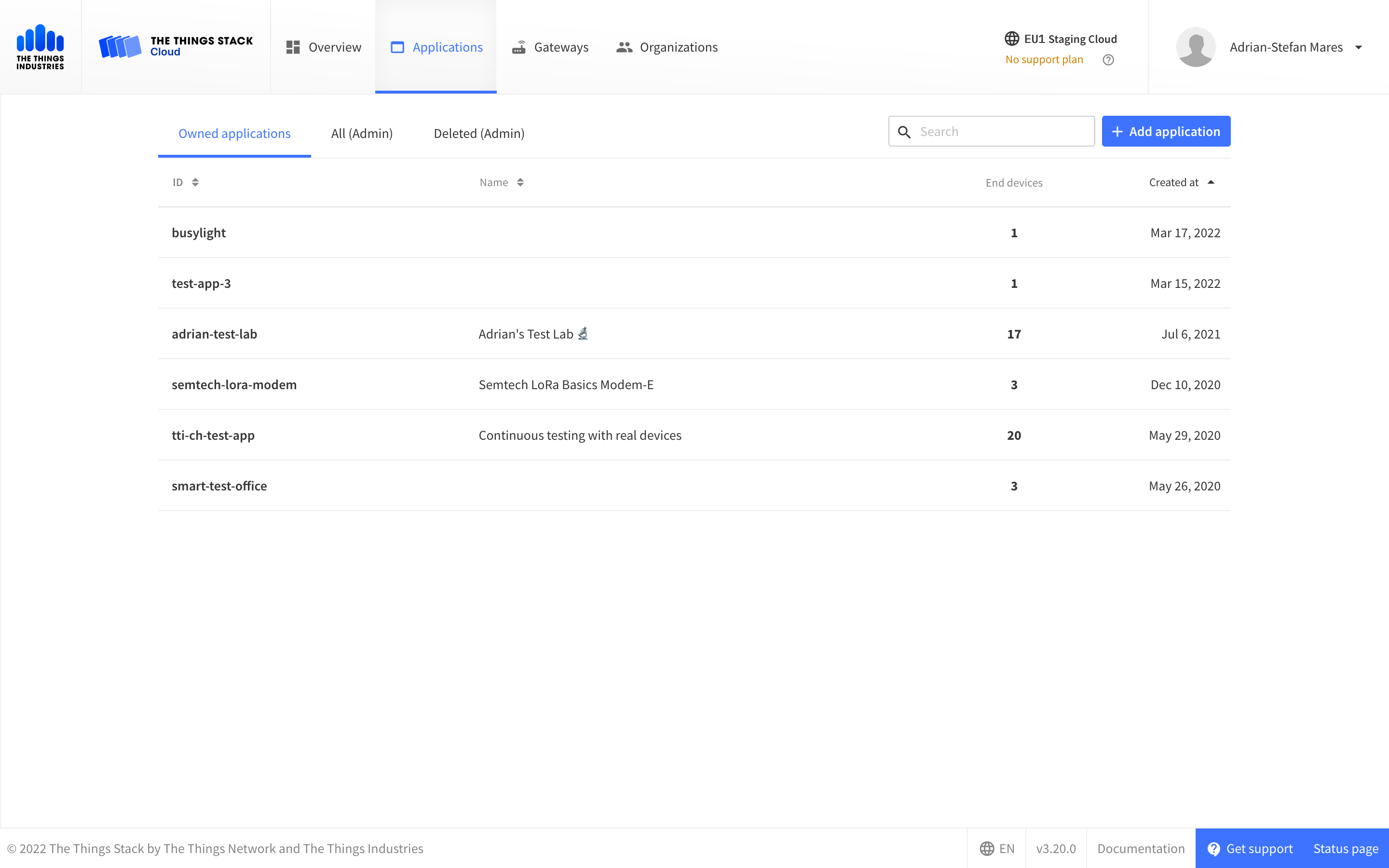 Easily integrate The Things Stack with your existing infrastructure. Try The Things Stack before subscribing