The Things Stack version 3.17 released
Better account role management, end device frequency plan filtering, default JoinEUI and more
Default JoinEUI for the Join Server
New operators can now get a default JoinEUI when joining The Things Stack. With the new API, default JoinEUI will now help new users to identify the Join Server faster and easier. More information on how to request a default JoinEUI in release notes
New frequency plan selection for end devices
With The Things Stack version 3.17, you can now filter end device frequency plans in end device forms based on band id in the Console. Frequency plan selection has become more intuitive.
Better account role management
Applications, OAuth clients, gateways and organizations now have distinctive contact names that help to better distribute roles between account users. Choose an appropriate setting for administrative or technical users.
See device location in the Console
End devices that carry automatic location data will now be visible on the end device map in the Console.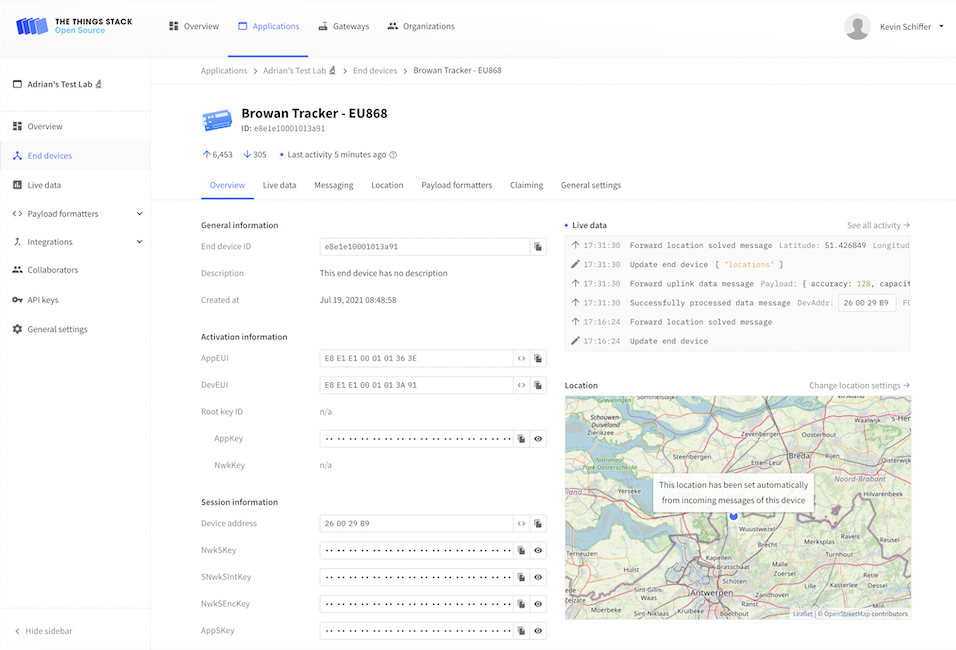 These and other features implemented in version 3.17 make The Things Stack even more user-friendly than before. Start building your LoRaWAN project with The Things Stack now. Discover The Things Stack before subscribing