The Things Stack - version 3.12 released 🎁
Session migrations, Packet Broker enhancements and Console updates
The Things Stack has been updated to version 3.12 which means plenty of new features, UI improvements, bug fixes and reliability improvements.
Session migration support
Devices, with their active sessions can now be added to The Things Stack. This is relevant if you don't have a way to access your devices and initiate a rejoin. This is in particular useful for devices running on the V2 environment (which will see its end of life near the end of 2021) which need to be migrated to The Things Stack.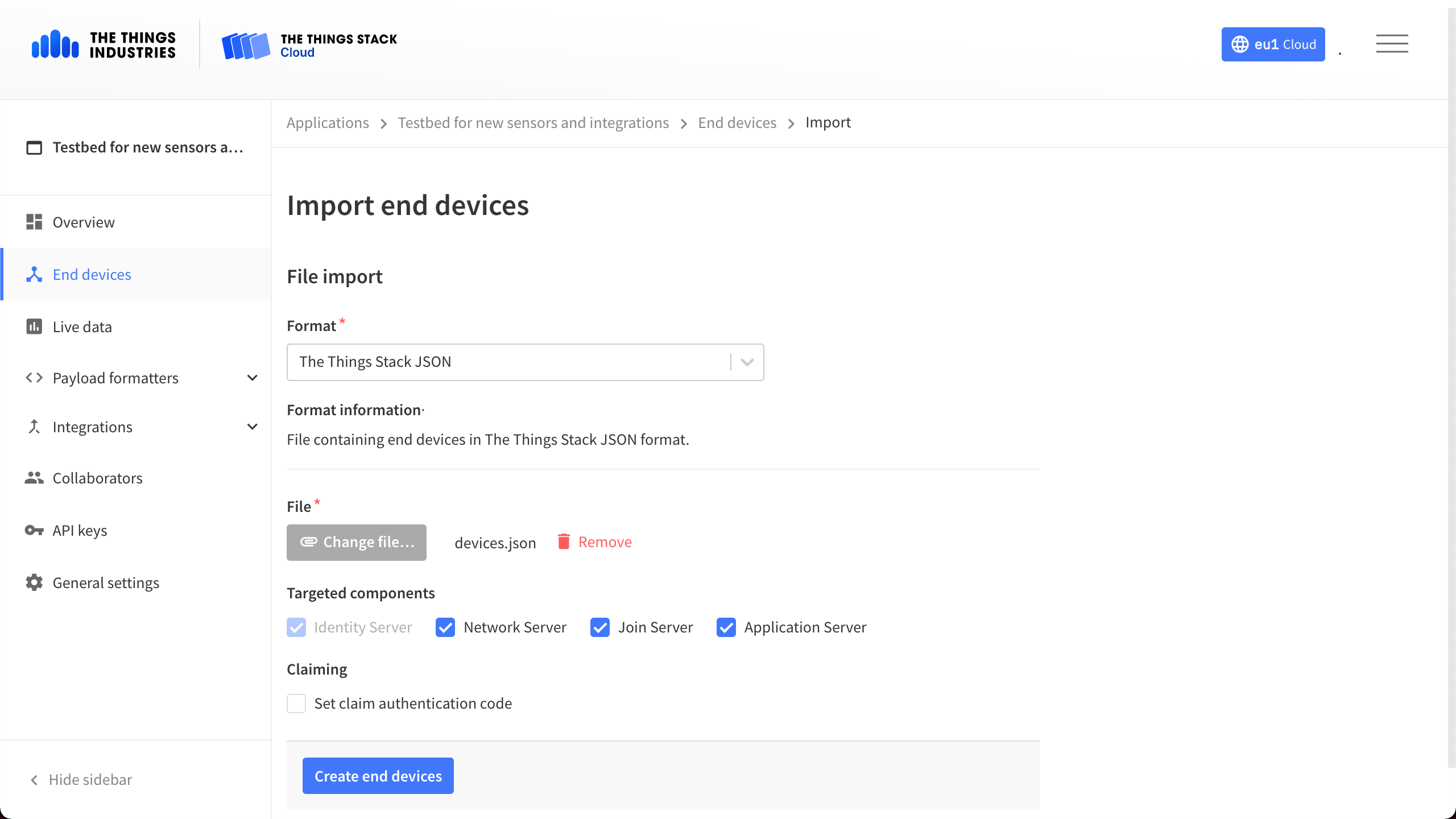 To learn more about the migration process to The Things Stack, read our documentation
Test payload option
Payload decoders can now be tested in the Development environment.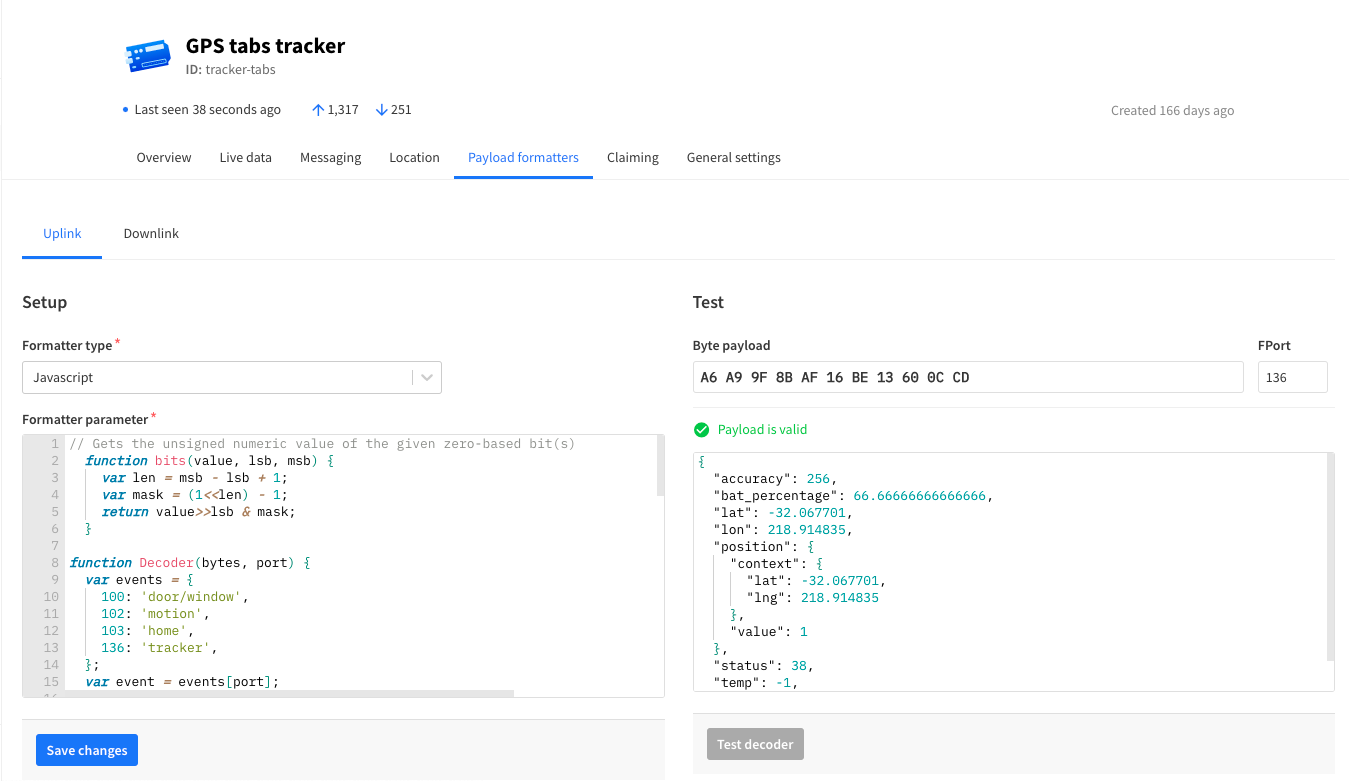 Packet Broker
Packet Broker, the peering hub which interconnects LoRaWAN networks, has been enhanced to let you register networks, configure routing policies, list home networks and view routing policies set by forwarding networks.
In addition, Packet Broker now also supports LoRa 2.4GHz, and gateway identifiers are added in the Packet Broker metadata.
Additional enhancements:
Rate limiting can be set for HTTP endpoints, gRPC endpoints, MQTT, UDP and WebSockets connections.
Enhanced search options for users and gateways in the Console.
Option to require individual gateways to use authenticated connections.
Option for listing, searching for and restoring recently deleted applications, OAuth clients, gateways, organizations and users.
Start using The Things Stack
Start with The Things Stack today by initiating your own LoRaWAN network, or get in touch with our support team via: sales@thethingsindustries.com