The Things Stack brings LoRaWAN® technology to Microsoft's Azure IoT Hub
Enabling high-quality bidirectional communication between LoRaWAN devices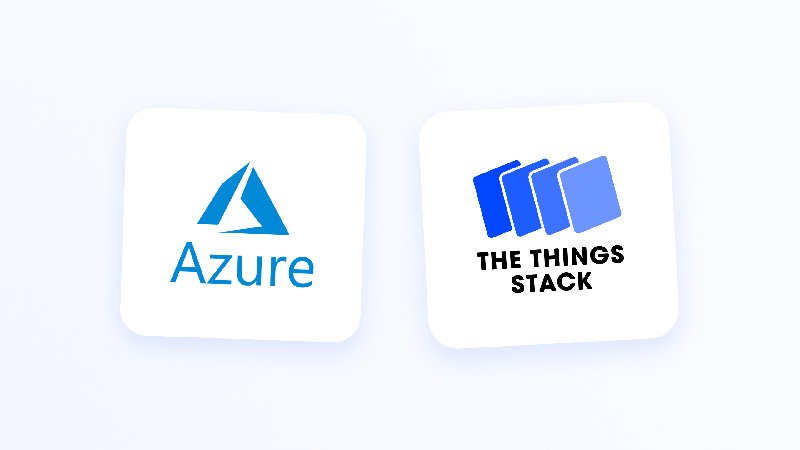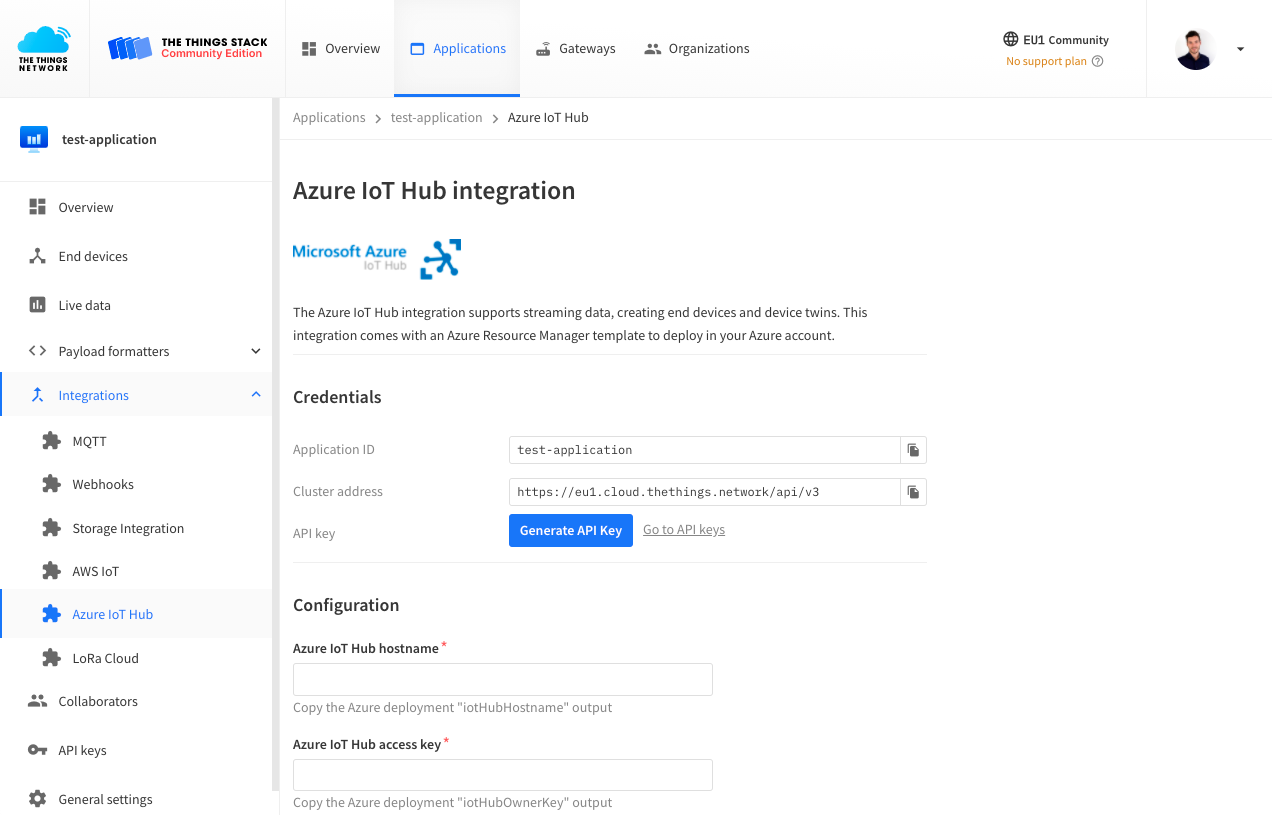 The Things Stack, an open-source LoRaWAN® Network Server, now supports Microsoft's Azure IoT Hub integration, a solution for better device communication. By connecting to The Things Stack, Azure IoT customers can leverage LoRaWAN technology while making use of Azure IoT functionalities, such as a security-enhanced communication channel for sending and receiving data from IoT devices and full integration with Azure Event Grid and serverless compute, simplifying IoT application development.
The integration enables bidirectional communication between The Things Stack and Azure IoT Hub. Customers can connect already existing LoRaWAN devices and start sending data between them. To process the traffic, users can utilize their already existing Azure infrastructure via Azure Event Grid, Azure Event Hub or Azure Service Bus. Users can manage their LoRaWAN devices to understand the status of devices and gateways, update the device reported characteristics, and plan downlinks based on the device's desired attributes, and send end-to-end encrypted messages.
Sending LoRaWAN traffic to the Azure IoT Hub and Device Twin are the two primary features of the integration. The Device Twin integration builds on the Device Repository capabilities: end-devices that support the Device Repository (or simply have a payload format available) will automatically have an Azure IoT Hub Device Twin integration, enabling customers to see the end device's most recent reported state as part of the device reported properties. They may also use Device Twin desired characteristics to schedule commands to end devices, enabling for high-level communication designs and unlocking Azure IoT Hub querying capabilities.
The Device Twin allows interaction between devices at a high level. The Things Stack provides LoRaWAN connectivity, enabling serverless deployment and allowing its users to focus on building their use cases using Azure IoT Hub tools.
"It is fantastic to see members collaborating to make LoRaWAN faster and easier to deploy," said Donna Moore, CEO and chairwoman of the LoRa Alliance®. "The integration of The Things Network and Microsoft Azure platforms stands to reach a significant user base and aligns with the LoRa Alliance's zero-touch deployments to accelerate time-to-market. I look forward to end-users leveraging this innovative approach."
Through the low-code LoRaWAN platform from The Things Industries and Microsoft's Digital Transformation platform, the possibilities of using LoRaWAN are endless. Morgan Sindall Property Services team provides remote, preventive maintenance for social housing landlord's residential properties through the deployment of LoRaWAN gateways and sensors, supported by The Things Industries' network server, The Things Stack. The wireless data transmission technology allows sensors to securely send small measurements around temperature, air quality and humidity delivering insights into home health. Being able to remotely access data about the internal environmental conditions within a home, Morgan Sindall's property services team is able to move away from reactive maintenance to an informed, predictive and prescriptive maintenance routine. This is helping to improve the living conditions for tenants and extend the lifecycle of the properties for the landlords.
"Sensors on LoRaWAN technology have long battery life and open standard, which is why we chose this technology. We use Microsoft's Digital Transformation platform to route to applications like Microsoft Dynamics Field Services and the Power Platform." - Phil Copperwheat, Information Systems Director at Morgan Sindall
The Things Industries' customers are already putting that to use in various industries, like preventive maintenance in real estate, exchange of critical data in health tech, and asset tracking across the entire supply chain in the automotive industry.
Deploy Azure IoT Hub integration today. Learn more
Experience The Things Stack with its cutting-edge features and integrations. Set up Discovery Tier
LoRa Alliance® and LoRaWAN® are marks used under license from the LoRa Alliance®.