Start benefiting from the enterprise features of The Things Stack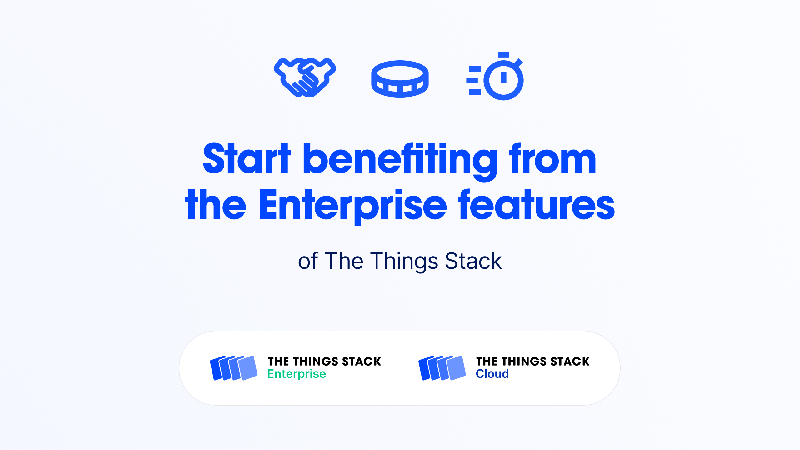 Open source propositions often are used by organizations due to a false belief that the openly available source code is enough to fulfill their business needs. However, there are several drawbacks to using open source for business, including lack of support and even hidden costs.
Let's have a look at benefits of hosted LoRaWAN Network Server benefits and how you can continue to scale your LoRaWAN solution with service-level agreement, uptime and support available for you with The Things Stack.
What is The Things Stack?
The Things Stack is a LoRaWAN Network Server (LNS) - a core element of the LoRaWAN architecture enabling connectivity and management of gateways, devices and applications. The Things Stack is a complete LNS that ensures security and optimization of LoRaWAN deployments. It is designed for various deployment scenarios, supporting all existing LoRaWAN versions (including 1.1), operation modes A, B and C, and all regional parameters as released by the LoRa Alliance.
The Things Stack is available in different deployment scenarios to fit your requirements, such as Cloud, Enterprise and Dedicated Cloud. Learn more about deployment options
LoRaWAN Network Server architecture: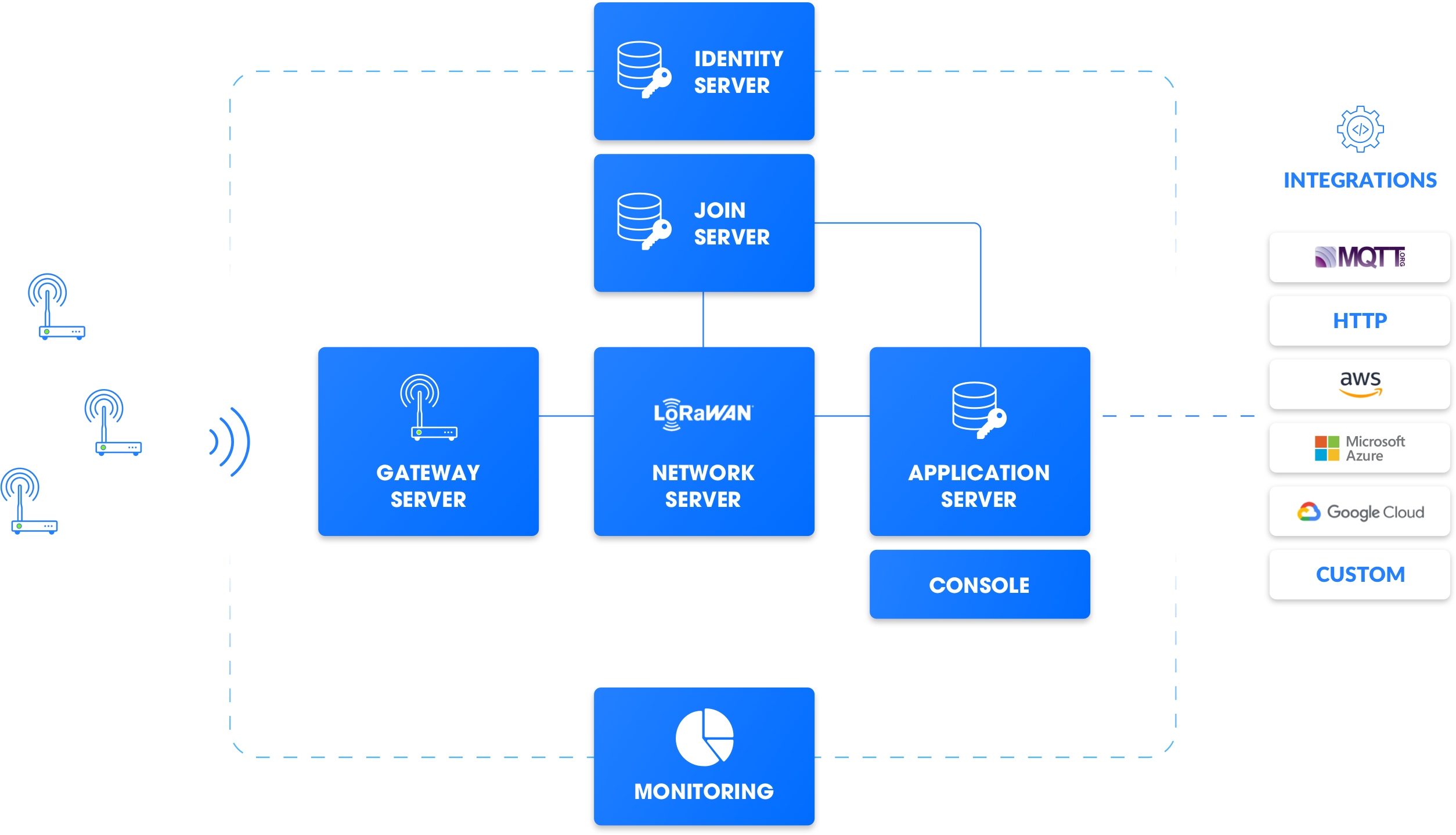 The Things Stack Cloud is an LNS service hosted by The Things Industries. It is easily integrated with the existing IT infrastructure. You can use it as SaaS, on-premise (The Things Stack Enterprise) or run in your existing cloud account. More information
The enterprise offering of The Things Stack has many benefits, including security, scalability and LoRaWAN expertise available to you at all times. Let's have a look at some of the unique propositions of The Things Stack for your business:
Service-level agreement (SLA)
An SLA guarantees that The Things Stack Cloud service will be delivered and obligations met at a mutually agreed standard with a 99.9% uptime. The greater accountability provides you with confidence that your operations will run smoothly.
Lower operational costs
The Things Stack Cloud subscription is fully hosted by The Things Industries, reducing hosting, maintenance and update cost. Check out deployment options
Support
The Things Stack Cloud provides you with assurance of support during development and setup, but, most importantly, during technical problems. Having support included in your software releases you from stress of fixing issues on a Saturday night. Our experienced support engineers provide guidance in your development journey and have your back when things don't go as planned.
The Things Stack allows setting up the technology for real-time monitoring of the network components. Users can set this as per their use case. Start using The Things Stack
Reduce the cost of ownership for your IoT project. Drop a line to sales@thethingsindustries.com and our team will be happy to offer a trial version.