Smart building automation systems with LoRaWAN®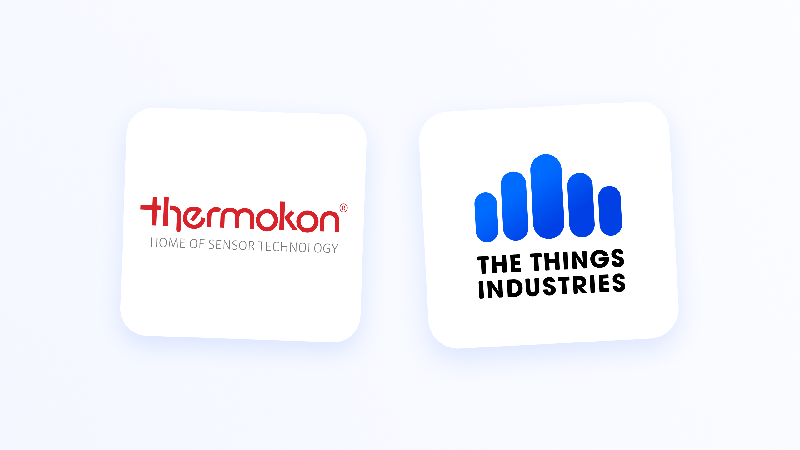 With sustainable and energy-efficient buildings becoming increasingly important, integrating LoRaWAN® technology with traditional building automation systems offers significant advantages. Building retrofitting is essential, as 80% of the buildings that will exist in 2030 are already standing today. Retrofitting projects, however, face challenges such as wiring issues, compatibility problems, and potential damage to historical monuments. Being a wireless communication protocol, LoRaWAN is a perfect technology to tackle these issues without wiring.
Thermokon Sensortechnik, a company with over 30 years of experience in building automation, has developed an innovative approach to bridge the gap between existing infrastructure and the Internet of Things. Thermokon's solution involves retrofitting existing room operating units with LoRaWAN® connectivity on the field layer, allowing real-time data collection and communication with IoT-based applications, while maintaining existing building management systems. The integration preserves familiar user interfaces, ensures low latency for on-site control, and facilitates easy deployment.
LoRaWAN technology also facilitates interconnectivity between different building systems, such as IT and control systems, leading to more efficient and intelligent building management. The technology can be applied to wireless systems like EnOcean, often used for single-room automation systems in retrofit projects. By adding an interface to LoRaWAN, essential data can be easily monitored, and override functionalities can be implemented without sacrificing on-site traffic regulation.
At the core of the data transmission process, Thermokon relies on The Things Stack, a highly reliable LoRaWAN Network Server to exchange information between the cloud platform and sensors. By employing a best-in-class strategy and collaborating with technology partners, Thermokon integrates its proprietary software and hardware solutions with off-the-shelf devices, such as Terabee, Dragino, and SenseCap, to enhance its monitoring and management capabilities.
By leveraging IoT capabilities and ensuring seamless communication between different building systems, Thermokon's innovative solution offers improved efficiency, cost savings, and a smarter way to manage building automation. The project serves as an excellent example of how LoRaWAN can revolutionize traditional industries and create new possibilities for businesses and individuals alike.
Meet Thermokon at the most exciting event about LoRaWAN - The Things Conference 2023, on 21-22 September in Amsterdam. Learn more
Accelerate your smart building solution with the robust LoRaWAN Network Server. Get started with The Things Stack