Optimize smart city infrastructure with LoRaWAN®
How Planet Smart City used The Things Stack to optimise infrastructure in India's Smart Cities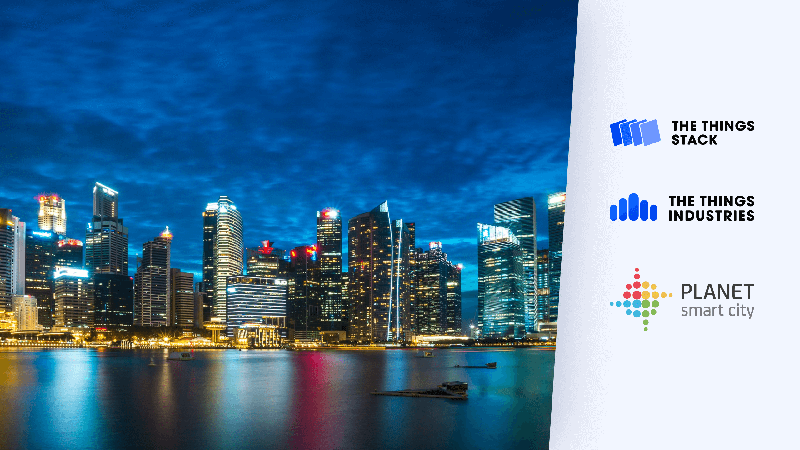 The basic elements of infrastructure for a livable city include access to water and electricity. However, infrastructure management and monitoring of water supply, quality and lighting systems can be difficult due to large-scale deployments. LoRaWAN can be a solution to a challenge like this by connecting monitoring and automation devices across the cities. Due to its low power and long-range connectivity, LoRaWAN is a cost-effective and easily manageable solution for smart-city solutions.
Planet SIM (i.e. Smart Infrastructure Management) is an IoT-based solution that helps residential societies to manage and optimize critical resources like water and lighting. The solution helps to remotely monitor water tank levels and operate water pumps in an automated way. This helps with water and energy saving, improves the reliability of services to residents (for example, by helping prevent water outages). Additionally, Planet SIM helps to control the lighting systems, monitor air quality parameters and manage overall infrastructure at optimal levels with minimal human intervention.
Sensors and connectivity
Currently, such a solution is implemented at multiple sites in Pune, India. It monitors the water supply, pumps and lighting systems automatically, minimizing manual intervention and providing insights for better-informed operations.
Planet Smart City used a range* of Dragino sensors for water tank level, lighting intensity, soil moisture, temperature, humidity, and outdoor air quality monitoring. For indoor air quality monitoring, Milesight's Ambience Monitoring sensor was used. Dragino's LPS8N and DLOS8N gateways were deployed for indoor and outdoor connectivity respectively.
Since such deployments include installation of numerous sensors across large areas, Planet Smart City selected LoRaWAN technology for wireless connectivity and network management. The Things Stack allows users to easily connect sensors and gateways to Planet Smart City's cloud platform. The wireless solution reduces the amount of cabling infrastructure needed, while the low power consumption of LoRaWAN allows using battery-powered sensors in less accessible areas, such as roof-top water tanks.
The Things Stack helps to forward the data from installed devices to the Planet SIM backend platform. The available APIs make it easy to manage devices and gateways remotely.
"As a key partner to our solution, The Things Stack creates an appropriate network within our customer residential societies, thereby helping achieve our goals to enable superior management of critical infrastructure and empower customers with digital tools," – Ganesh Gawande, Head of IoT, Planet Smart City
---
* Level sensors: Dragino LDDS75 & LDDS04-A16-15
IO controllers: Dragino LT-22222
Lighting intensity sensors: Dragino LSN50V2
Outdoor air quality monitoring sensors: Dragino WSS-03
Temperature & Humidity sensors: Dragino LSN50v2-S31B
Soil moisture sensors: Dragino LSE01