Operational Solutions for AgTech and EnvironTech on LoRaWAN®
IoT Experts provide digitally-enabled operations running on The Things Stack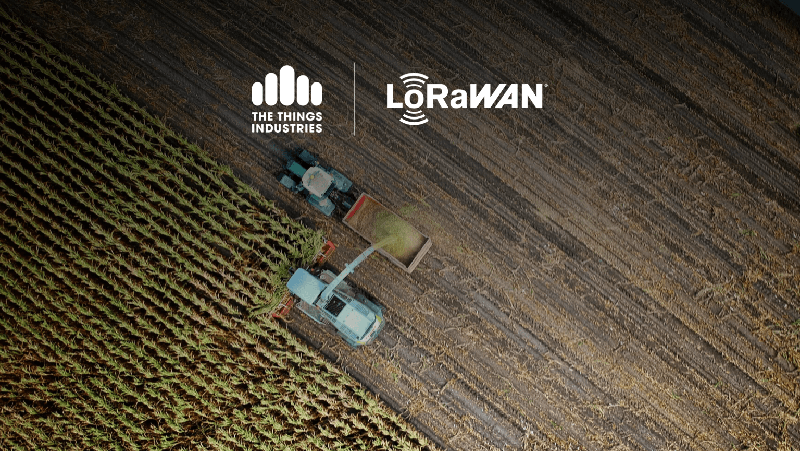 LoRaWAN represents a significant emerging opportunity to build smart agriculture. By enabling wide-area deployments at low power consumption and affordability, LoRaWAN is perfect for improving the efficiency and profitability of AgTech (agricultural technologies) and EnvironTech (environmental technologies). In an ever-changing market, choosing the right LoRaWAN firmware and solution can be challenging and the incorrect choice can result in loss of time and production. For this reason, IoT Experts helps companies to identify the right products and services for their IoT development, as well as provide support in the design, development, and implementation of the solution.
Learn how AgTech and EnvironTech companies optimized their operations with IoT Experts, and explore some examples of IoT solutions for agriculture.
Sol-chip is an energy harvesting company that provides solar-powered IoT solutions for applications such as agriculture. Some of the challenges faced by the EnvironTech company when they decided to adapt their SOLTAG device to use LoRaWAN (instead of proprietary 433mhz RF) were to choose the right LoRaWAN products that would ensure maximum compatibility.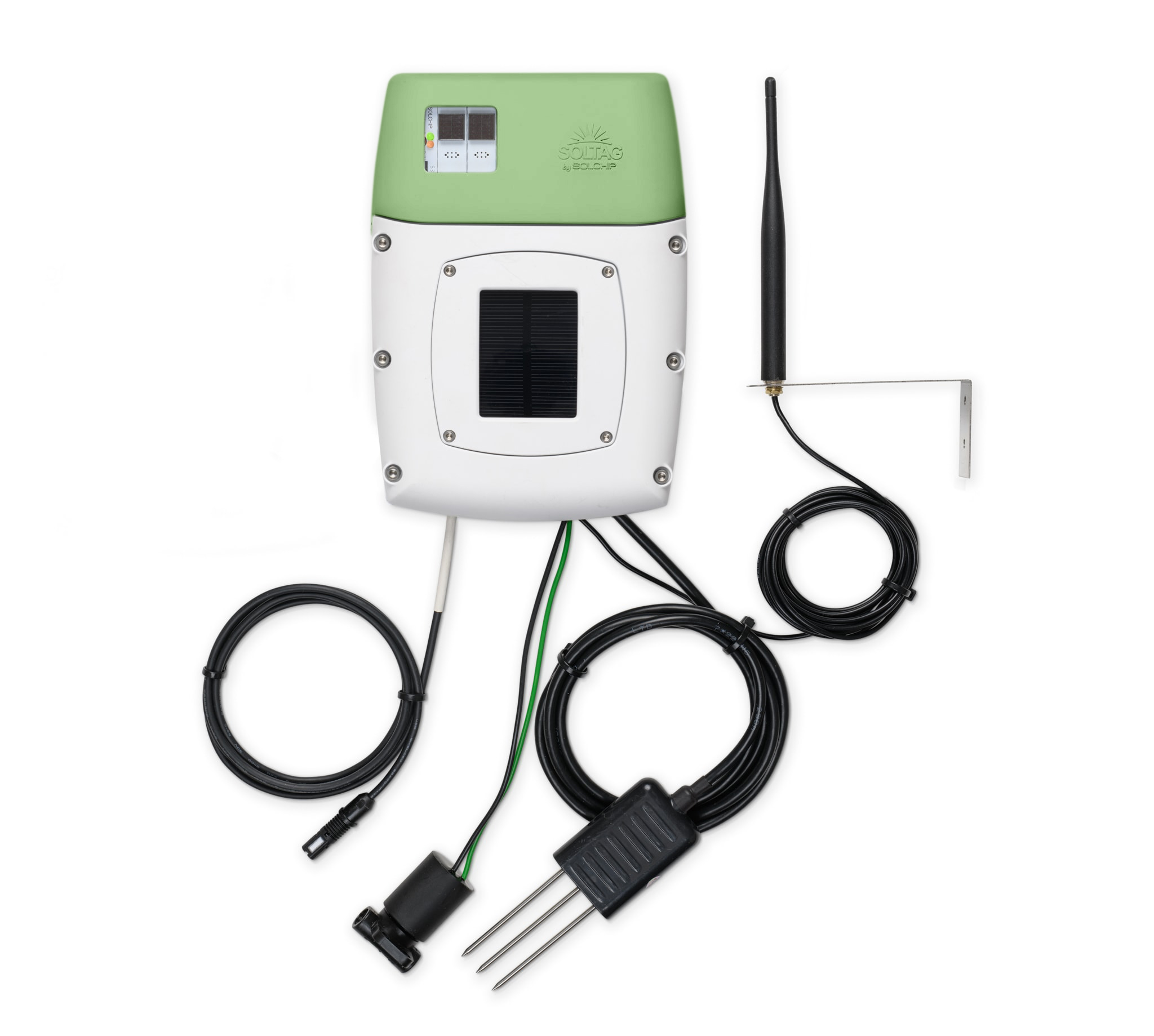 SOLTAG device by Sol-chip
To face this challenge, Sol-chip called on the services of IoT Experts to consult on the best practices in LoRaWAN firmware design, network server usage, the differences between global regional parameters, and on how to integrate LoRaWAN into Sol-chip IoT Portal. They also vicariously tested The Things Stack with their product to ensure maximum compatibility. The SOLTAG devices are unique in that they use the Sol-chip patented Solar Battery that provides plenty of energy to the device 24/7 which allows up to 6 sensors and 3 valves to be connected and controlled with it. It also allows for low latency due to the ability to work as a Class A device but with frequent upstream packets.
Sol-chip and IoT Experts solution for precision agriculture
IoT Experts bridges the last mile using LoRaWAN and Cellular IoT bringing insights from the soil, water, and plant sensors to the decision support systems and to the end-user. Their solutions can be deployed globally, which is realized through partnerships with a variety of hardware providers from the LoRaWAN ecosystem. The central component that allows IoT Experts to create such complex solutions is the LoRaWAN Network Server - The Things Stack. The Things Stack LoRaWAN Network Server can be used by both public and private deployments, as well as small, local networks.
From using the community network for testing, the open-source stack for extended PoCs, The Things Stack Cloud for Production loads, and the AWS deployment options for Enterprise solutions, they are not limited by license restrictions, hardware compatibility and they use the API and CLI tools to create bulk provisioning of thousands of devices and gateways. On top of that, The Things Stack Cloud also provides IoT Experts with low latency worldwide on the same network and application, due to the global cluster.
"With the Things Industries, we find a partner that is responsive and attentive to our needs, highly knowledgeable in the LoRaWAN stack, and a passionate enabler of business growth in the world via digital connectivity just as we are." - Tom Zamir, Founder of IoT Experts
Smart Agriculture solutions help to manage large-scale areas, reducing workload and increasing agricultural operations. AutonomousPivot, a company that transforms center-pivot irrigation systems into an intelligent, AI-driven robotic platform that can improve farming returns, has also addressed IoT Experts to optimize the Smart AgTech System design. The system utilizes LoRaWAN to collect sensor data from various locations in massive-scale agriculture plots in the USA. The challenge was to create a Smart Edge System that is solar-powered, tolerant to intermittent cellular connectivity, and can also support cameras and patented sensor technology as well as LoRaWAN Sensors.
IoT Experts assists companies in building end-to-end IoT solutions, with consulting and testing market offerings. For each project, different hardware solutions are evaluated and the best fit for the project is selected based on performance, availability, regional certifications, and cost. For gateways, the company has deployed solutions with Multitech, RAK Wireless, and Kerlink. They have also used Milesight (Ursalink), ELSYS and Dragino, and Digital Matter transmitters. IoT Experts benefits from hardware compatibility and API and CLI tools to create bulk provisioning of thousands of devices and gateways.
Scale in your industry. Read about The Things Stack
Test how The Things Stack could help your enterprise. Discover The Things Stack
Have questions about how The Things Industries can help your business? Fill in this form and we will contact you shortly.