Modular LoRaWAN® Solutions with RAK Wireless and The Things Stack
Empowering IoT connectivity with RAK Wireless's LoRaWAN Gateways and with The Things Stack LoRaWAN Network Server.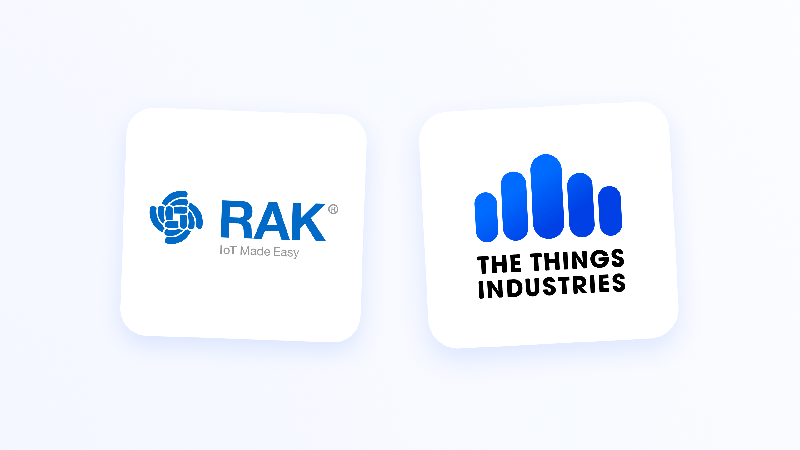 The rapidly expanding field of the Internet of Things (IoT) has influenced various industry sectors, offering smart solutions that enhance connectivity and functionality. RAKireless, IoT solution builder, stands out for leveraging the power of LoRaWAN to redefine IoT gateways, hardware platforms, and industrial IoT products.
RAKwireless is a top provider of hardware in the LoRaWAN community, providing an edge gateway family, ready to deploy. As the IoT world continues to evolve with LoRaWAN leading the charge, the company is striving to provide flexibility and modularity by providing WizBlock, a hardware platform intended to expedite product time-to-market. WizBlock offers open specifications, standard form factors, and multiple choices for various solution components. With its new product, the WisGate Connect, RAKwireless is redefining gateway technology, designing it for operational reliability at scale.
RAKwireles's modular and customizable hardware platforms, exemplify the flexibility offered by The Things Stack. It allows users to create tailored solutions, choosing only the components necessary for their specific use case. The Things Stack enables this flexibility by ensuring compatibility and efficient communication between these various components.
In the rapidly evolving landscape of IoT, LoRaWAN remains a promising technology due to its long range and low infrastructure cost. As it continues to dominate the IoT world, companies like RAKWireless are leveraging its strengths to create innovative solutions that are flexible, scalable, and powerful.
Meet RAKwireless at the most exciting event about LoRaWAN, The Things Conference 2023, on 21-22 September in Amsterdam. Learn more
Scale your LoRaWAN deployment with The Things Stack. Get started