Unleash your LoRaWAN® deployment's full potential with The Things Stack Cloud Plus
New The Things Stack tier is fully-featured for large scale LoRaWAN deployment needs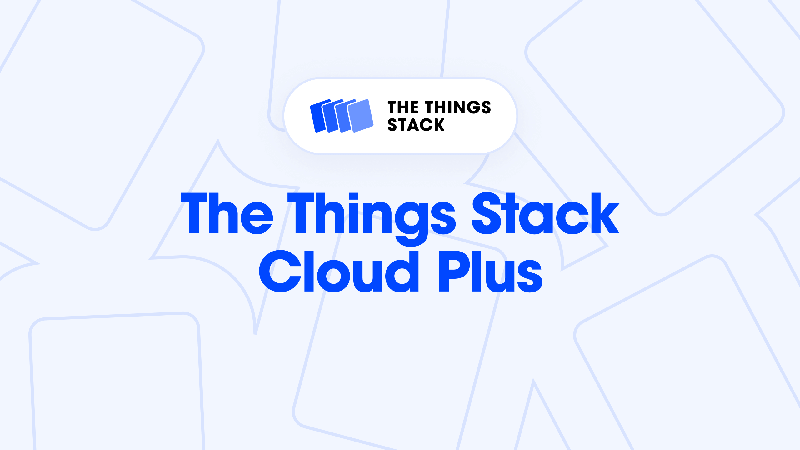 In the past years, we have seen LoRaWAN deployments moving from proof of concept to mass deployments around the world. Large-scale deployments can pose several challenges that need to be addressed for successful implementation. These challenges include network planning and optimization, device and sensor management, security and privacy concerns, regulatory compliance, and interoperability with other technologies. With The Things Stack Cloud Plus, the challenges of heavy-duty networks and extensive requirements are easy to manage.
The Things Stack Cloud Plus is the new high tier of the robust LoRaWAN Network Server for deployments at scale. Their premium service is designed for heavy-duty networks with extensive requirements, providing access to a Network Operations Center, tailored support, and additional features. The Things Stack Cloud Plus features include:
All the standard The Things Stack Cloud features, including unlimited gateways, operations and teams, 99.9% guaranteed uptime and more.
Fully-featured Network Operations Center for gateway and device analytics, that allows analyzing aggregated statistics of individual gateway or device, application level overview and more.
Standard support plan, which includes troubleshooting and root cause analysis.
Billing support via invoice.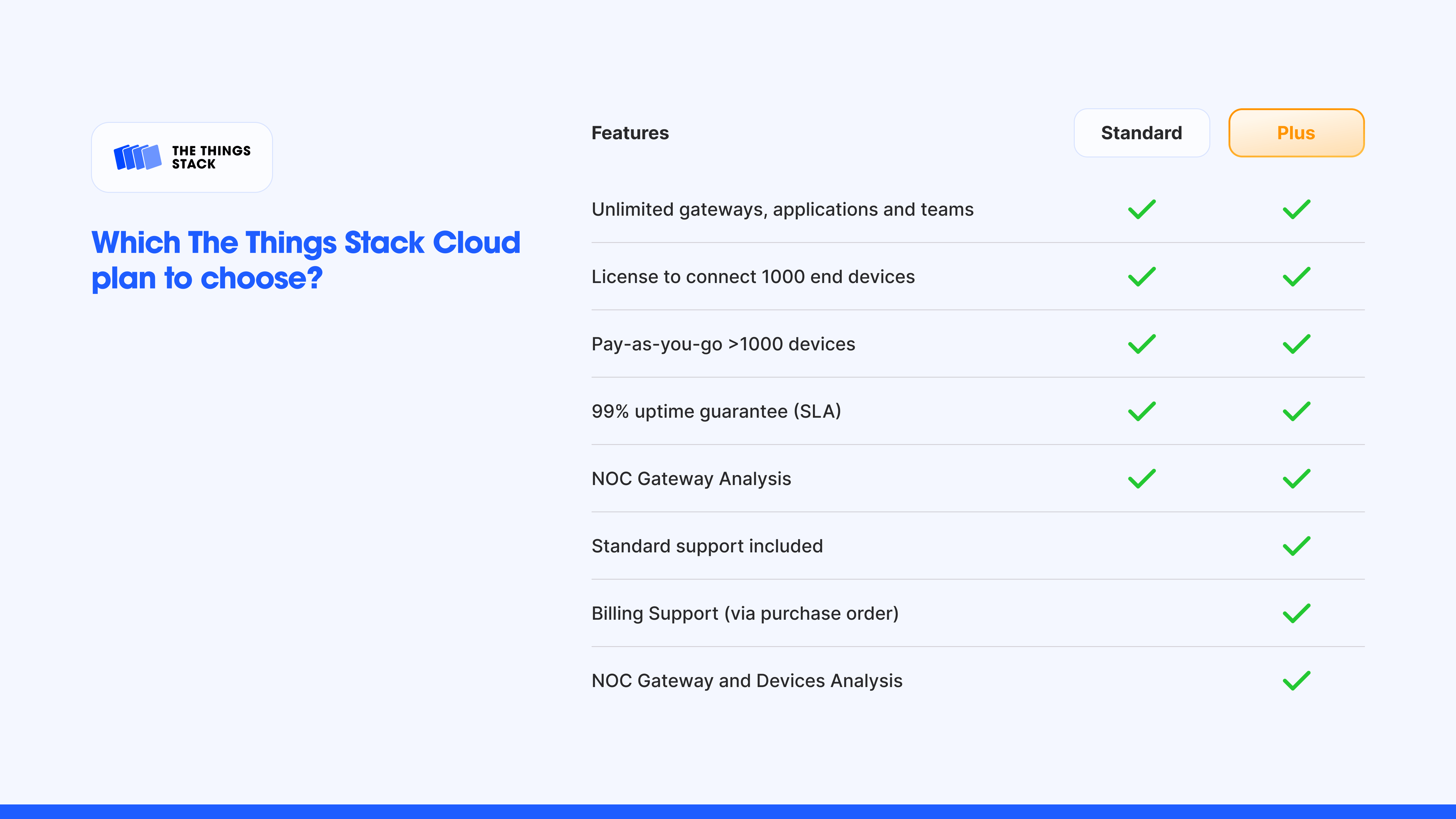 Is your LoRaWAN deployment growing fast and requires in-depth analytics? The Things Stack Cloud Plus meets the extensive requirements of large-scale networks. Get started now