Improve your LoRaWAN® coverage and network performance with Packet Broker
Exchange traffic with other LoRaWAN networks with open Internet of Things packet broker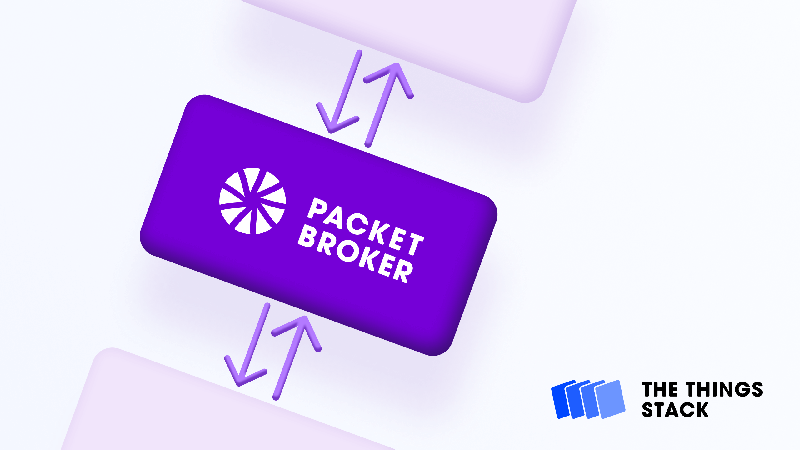 Packet Broker is a service for exchanging traffic with other LoRaWAN networks to share coverage and improve the overall network performance. It sits between LoRaWAN network servers and acts as the backbone for LoRaWAN traffic. It routes uplink messages from forwarding networks to home networks based on the device address in the uplink message and also routes downlink messages to the end device from the home network to the forwarding network for transmission by the gateways. Packet Broker also supports device activations and is fully compatible with all current LoRaWAN versions.
The typical issue arising in the traffic exchange is network servers discarding messages received from guest networks. Packet Broker aims to improve the exchange of traffic between networks. With Packet Broker, the home network accepts messages from the end device and routes them to the network. The device can also receive downlink messages. Once the networks have started to exchange messages, the end device can lower its spreading factor if there are any gateways closer by. The same mechanism will apply if there is a gateway failure in the network or loss of the signal quality by various obstacles.
Packet Broker provides several advantages to network operators and application developers:
Extended coverage: forwarding networks provide extended coverage for home networks, which results in a larger coverage area overall.
Increased resilience against gateway failure: In case of the home network's gateway coverage going offline, the gateways of an adjacent forwarding network can provide connectivity for the end devices.
Increased network capacity: The end device sees more gateways when home and forwarding networks are combined
Extended battery life: end devices can extend their battery life by using lower spreading factors and higher data rates.
Decouple end device deployments from gateway infrastructure: Packet Broker separates gateway infrastructure from configuring and setting up devices and applications. So anyone can deploy a network without setting up their own gateways.
Packet Broker enhances existing features of LoRaWAN:
Ultra-low-power: data rates of end devices are optimized to save battery power even if they are in the coverage area of the Forwarder network.
Long-range: data rates of end devices are optimized so they can communicate with gateways residing at a further distance using a higher spreading factor that enables long-range.
Deep indoor penetration: end devices located deep indoor use lower data rate and higher spreading factor that is adjusted by the Forwarder network.
License-free spectrum: easy exchange of traffic with other networks due to shared spectrum.
Geolocation: Packet Broker holds more metadata from other networks to locate the end device accurately.
Public and private deployments: Packet Broker supports exchange traffic between both public and private networks
End-to-end security: encrypted every packet according to the LoRaWAN specifications.
Packet Broker is compatible with LoRaWAN passive roaming, allowing for it to be compatible with The Things Stack Community and The Things Stack Cloud, as well as third-party Network Servers, such as ChirpStack or any other.
The Things Stack Community Edition and The Things Stack Cloud are already connected to Packet Broker. Configure Packet Broker
Watch a video of Johan Stokking, co-founder and CTO of The Things Industries, explaining Packet Broker:
https://youtu.be/ugt6L5YRNGk
Discover Packet Broker and other The Things Stack features with Discovery Tier
Get Started with Packet Broker: Learn more
LoRaWAN® is a mark used under license from the LoRa Alliance®.