HT Micron partners with The Things Industries' serverless private Join Server, the on-premise Key Management Service for LoRaWAN®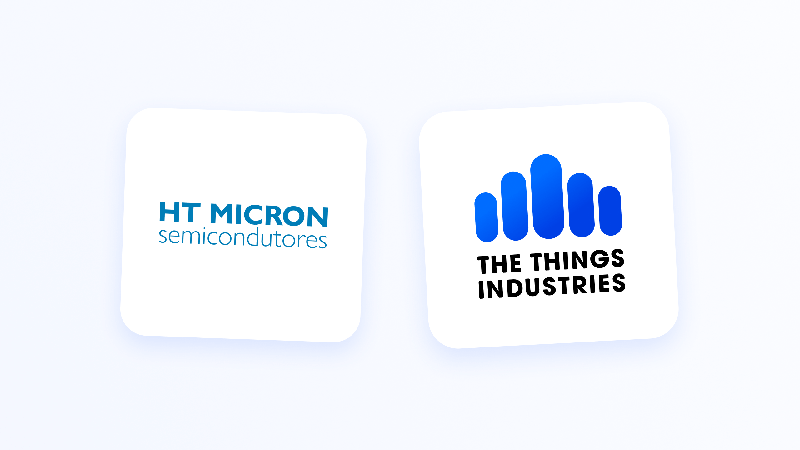 HT Micron, a semiconductor solutions provider, partners with The Things Industries, a LoRaWAN Network Server provider, to leverage serverless LoRaWAN Join Server. The Join Server supports interoperability with other Network Servers and supports pre-provisioned secure elements.
HT Micron introduced its new LoRa® and Bluetooth® IoT chip made in Brazil at the LoRaWAN World Expo in Paris. The iMCP HTLRBL32L, a system-in-package of 13x13x1.1 mm, enables easy integration and prototyping of long- and short-range solutions for the Internet of Things. The combination of both LoRa® and Bluetooth® in one single SiP brings huge benefits to IoT developers and solution integrators
The Join Server allows activating devices on any LoRaWAN network, running on any deployment model. It ensures secure key transmission by incorporating the secure key element into the device, eliminating the possibility of external intervention. HT Micron allows its systems integrators to fully leverage the end-to-end LoRaWAN key management system on-premise while using public network infrastructure.
The advantages for the business are that only public identifiers are shared and private keys are safely stored on servers and on safe storage on the device. Handover and logistics are supported during manufacturing and distribution so that 3rd parties that interact with the devices don't need to be included in the trusted domain and one can safely install and distribute.
"Great to see HT Micron taking their expertise in wireless and silicon packaging to the LoRa world. We are very happy to partner with them and help our joint customers in building secure and efficient devices to manage." Wienke Giezeman, CEO & Co-Founder at The Things Industries
"HT Micron is committed to secure the internet of things in a seamless way, which was achieved by partnering with The Things Industries` Join Server." Edelweis Ritt, Strategic Alliances director at HT Micron