Detect and prevent wildfires with LoRaWAN®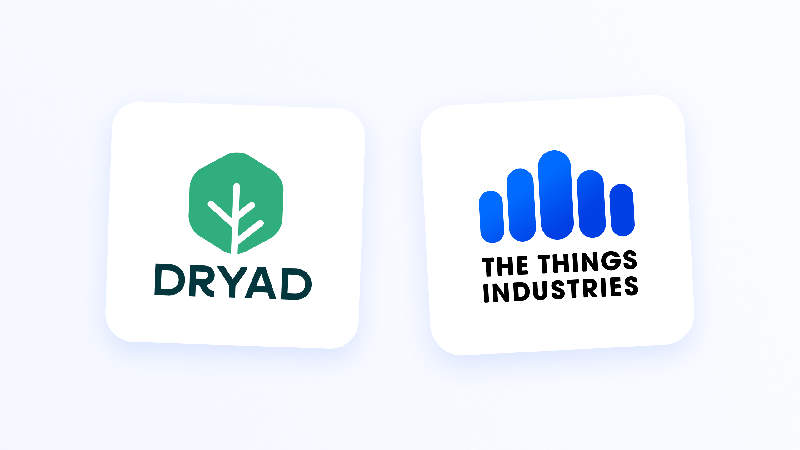 The increasing severity of wildfires, which account for up to 20% of worldwide CO2 emissions, has led to the urgent need for early detection solutions. LoRaWAN, with its long-range, low-power, and reliable wireless communication capabilities, has emerged as a groundbreaking solution for this critical challenge. Dryad Networks, an environmental tech company, has chosen LoRaWAN as the foundation for their ultra-early wildfire detection system called Silvanet.
Silvanet consists of three main components: solar-powered wildfire sensors, mesh gateways, and a cloud platform. The sensors detect various gases, such as hydrogen, carbon monoxide, and volatile organic compounds, with built-in machine learning ensuring reliable fire detection while minimising false positives. The mesh gateways, also solar-powered, form a large-scale communication network within the forest, overcoming the challenges posed by dense forest environments. The border gateway connected to the network server enables efficient communication between sensors and the cloud platform, facilitating real-time fire detection and alerts.
LoRaWAN technology has been instrumental in enabling Dryad to create a comprehensive network in forest areas.
The Things Stack plays a crucial role as a robust LoRaWAN Network Server, providing secure, reliable, and scalable connectivity for IoT devices, like those utilised in Dryad's Silvanet system. It facilitates efficient communication between sensors, gateways, and cloud platforms, enabling real-time data transmission and alerts for early wildfire detection and management.
Dryad's Silvanet system, leveraging LoRaWAN, has already been installed in multiple locations worldwide such as Greece, Spain, South Korea, with plans to manufacture and deploy thousands of units in the coming years. The integration use of LoRaWAN and The Thing Stack in the Silvanet system not only revolutionises wildfire detection and management, but also has the potential to significantly impact the fight against climate change, protecting both human and wildlife habitats.
Meet Dryad at the most exciting event about LoRaWAN - The Things Conference 2023, on 21-22 September in Amsterdam. Learn more
LoRaWAN is a great technology for sustainability initiatives. Not sure how to start? Check out our use case selector