Connect your LoRaWAN devices with The Things Stack from your AWS account
Latest updates and announcements to get started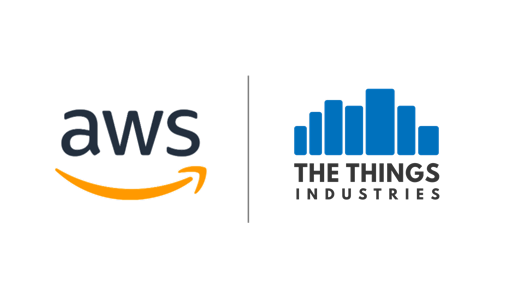 We have ported functionality of our stack to AWS Cloud. This means you can work with The Things Stack comfortably out of your AWS account, so you can deploy our services fast, and work from familiar interfaces.
NEW: AWS IoT Core integration
A serverless architecture allows you to manage devices and process data in AWS IoT Core, simply launched through a CloudFormation Template. Even better is that the integration features end-to-end encryption of your LoRaWAN payloads, as session keys are sent to AWS IoT directly. Some of the key features:
Upstream and downstream messaging
LoRaWAN end-to-end encryption from end device to the customer AWS account
Device management: create, update and delete things in AWS IoT
LoRaWAN metrics reported automatically in thing shadow state
Claim things securely on the Global TTI Join Server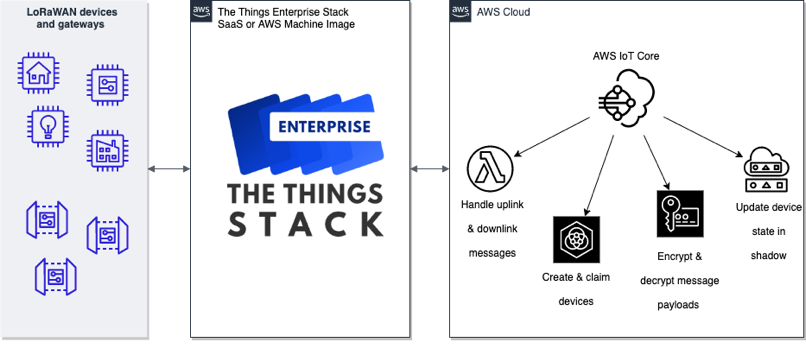 WEBINAR: Supercharging your LoRaWAN deployment with AWS
Learn how to setup The Things Stack with AWS IoT Core to get serverless, end-to-end encrypted LoRaWAN messaging and device management from within you AWS account. Get a live demo of the solution and discover the successful applications to start building your LoRaWAN network from your AWS account.
Brought to you by: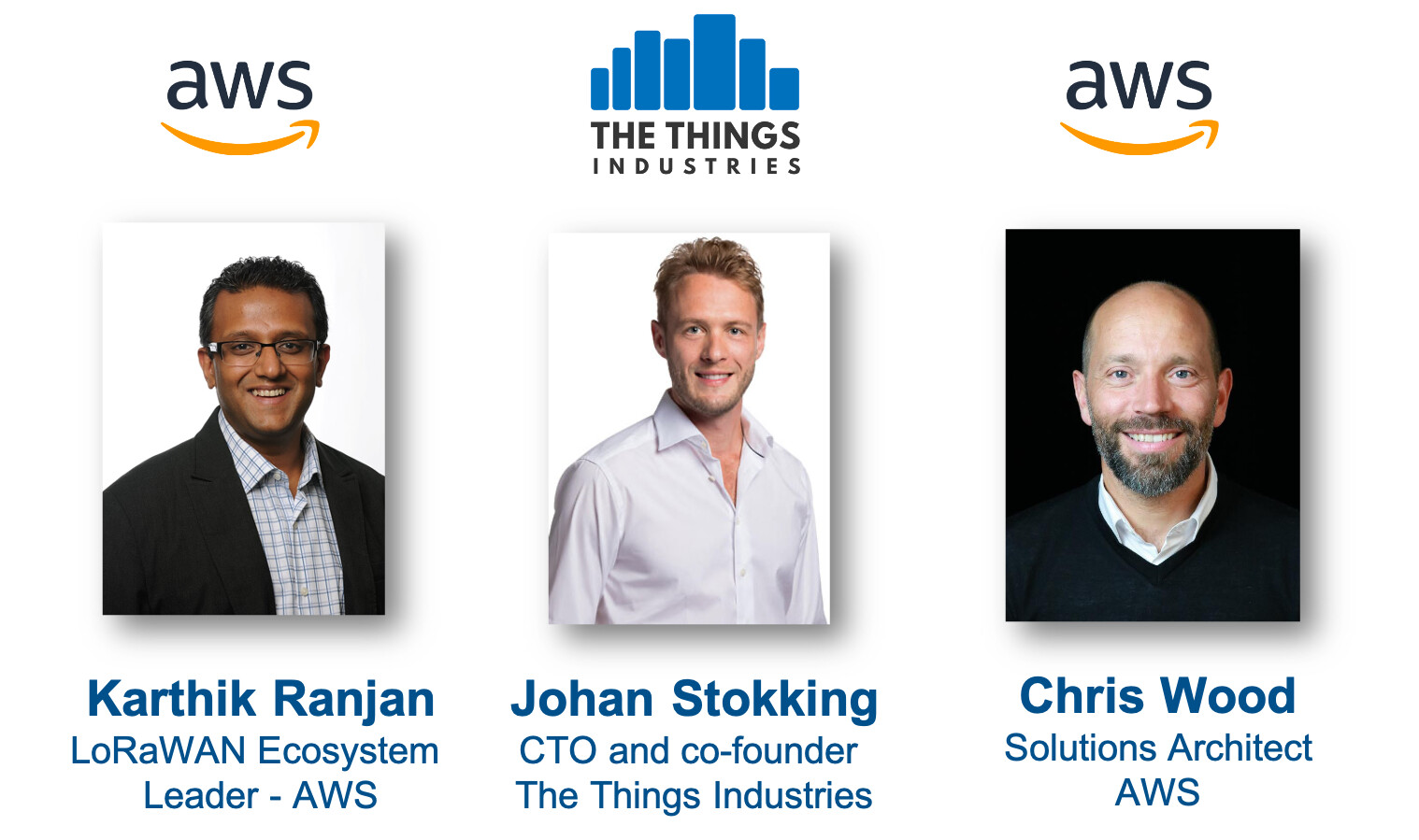 WATCH THE REPLAY
NEW: AWS Marketplace SaaS and ECS template
The Things Stack can be 'consumed' inside your AWS account. So you are compliant with your company's security and procurement policies. We offer 3 launchers of our stack on AWS: via SaaS subscription (available early Dec), Amazon Machine Image and Bring-Your-Own-License (BYOL) ECS template. Visit our listing page Or Contact us for more info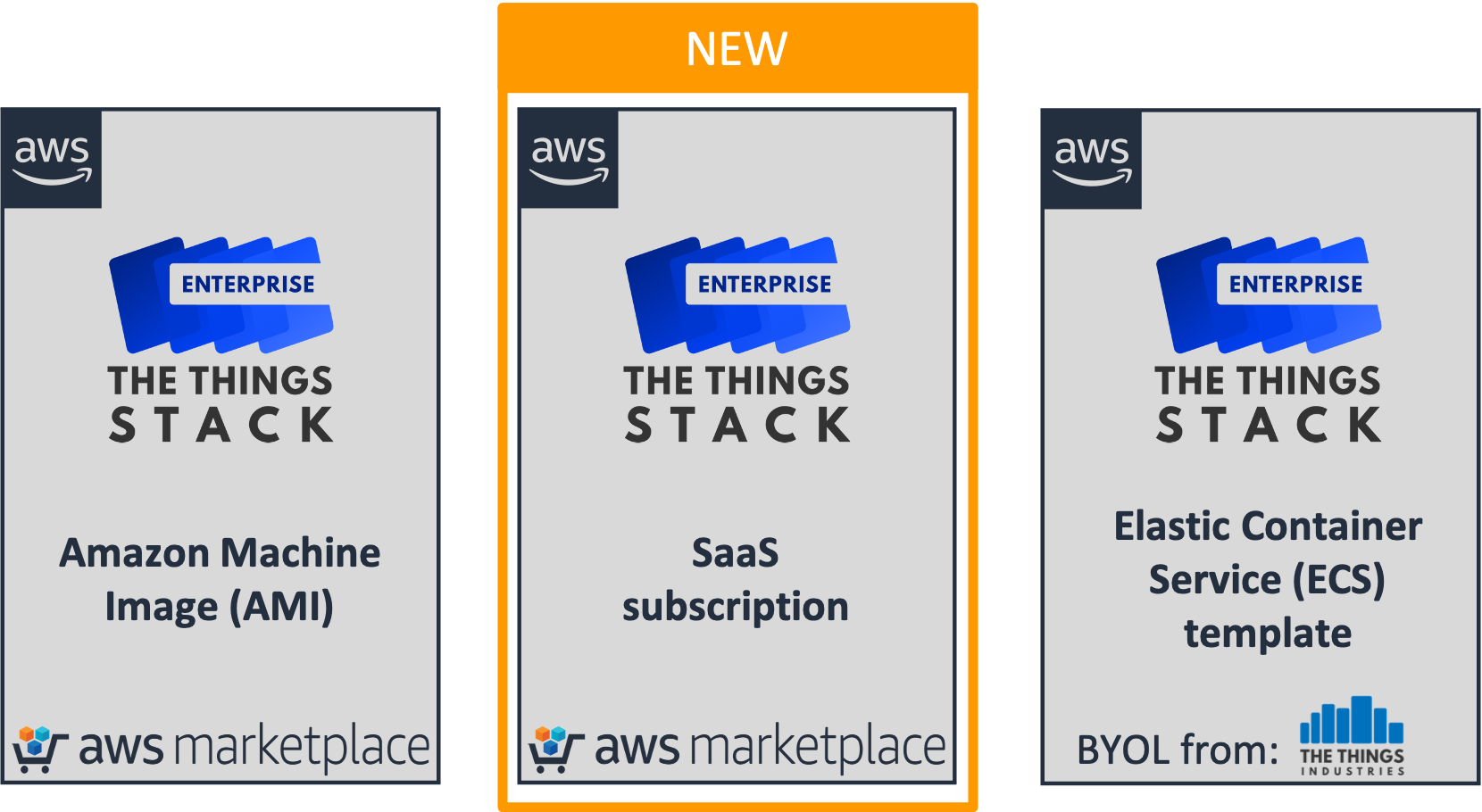 Still have questions? Get in touch at info@thethingsindustries.com, we would be happy to support you in your IoT projects.