Cattle tracking and smart farming solutions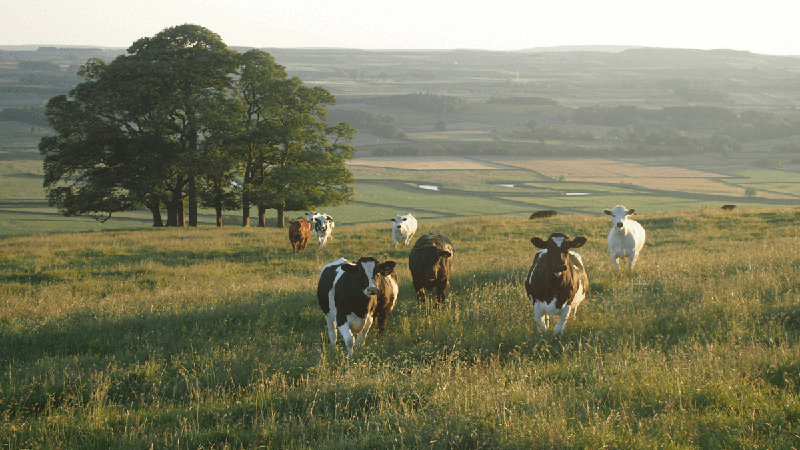 What are smart farming and agriculture solutions?
Smart agriculture technologies help farmers improve all areas of agricultural productivity, including asset tracking, smart irrigation, soil moisture monitoring, and much more.
How does LoRaWAN® enable smart asset tracking and logistics solutions?
LoRaWAN, an IoT communication protocol, stands out because of its wide coverage in rural areas. Using a very small amount of energy to transfer bits of information ensures long battery life. This makes LoRaWAN the perfect technology to track their soil and animals and make better decisions to improve their operations without worrying about maintaining the devices and gateways often.
The Things Stack for animal tracking and smart agriculture solutions
The Things Industries network server, The Things Stack, allows setting up the technology for real-time monitoring. Its features like firmware update over the air allows you to reconfigure your devices remotely, which is convenient for rural and wide areas of farms.
Check out the Device Repository for LoRaWAN, where you can search for sensors and gateways by its features or particular use case.
Smart farming and agriculture solutions with LoRaWAN examples:
Halter's unique solution for monitoring cows, which includes a solar-powered collar and a smartphone app, saves on farmer efforts. The system guides cows about the land, creates virtual fences, senses heat, and automatically drafts a cow. mOOvement leverage LoRaWAN for their smart GPS Ear Tag that can track and locate cattle (or any other animal) over long distances, even when there is no mobile service.
Learn more about IoT use cases in agriculture and farming:
https://youtu.be/zaj-9PLMSyk
Halter and mOOvement utilize The Things Stack, a secure and scalable LoRaWAN Network Server created by The Things Industries, to execute these solutions. LoRaWAN assures competitive success for its users by providing cutting-edge features, complete support, and high security for both devices and networks.
Get smart with your irrigation, animal tracking, precision framing, soil moisture, waste management and more. Discover The Things Stack
LoRaWAN® is a mark used under license from the LoRa Alliance®.