Benefit from multi-tenant LoRaWAN® applications with The Things Stack
Allowing fast deployment and high scalability
With The Things Stack's multi-tenancy feature, companies can create multi-tenant configurations to serve different customers or segments in virtually isolated environments deployed in multiple servers around the world. This way, resellers can use a multi-tenant cluster allowing for easy customers onboarding, management and billing.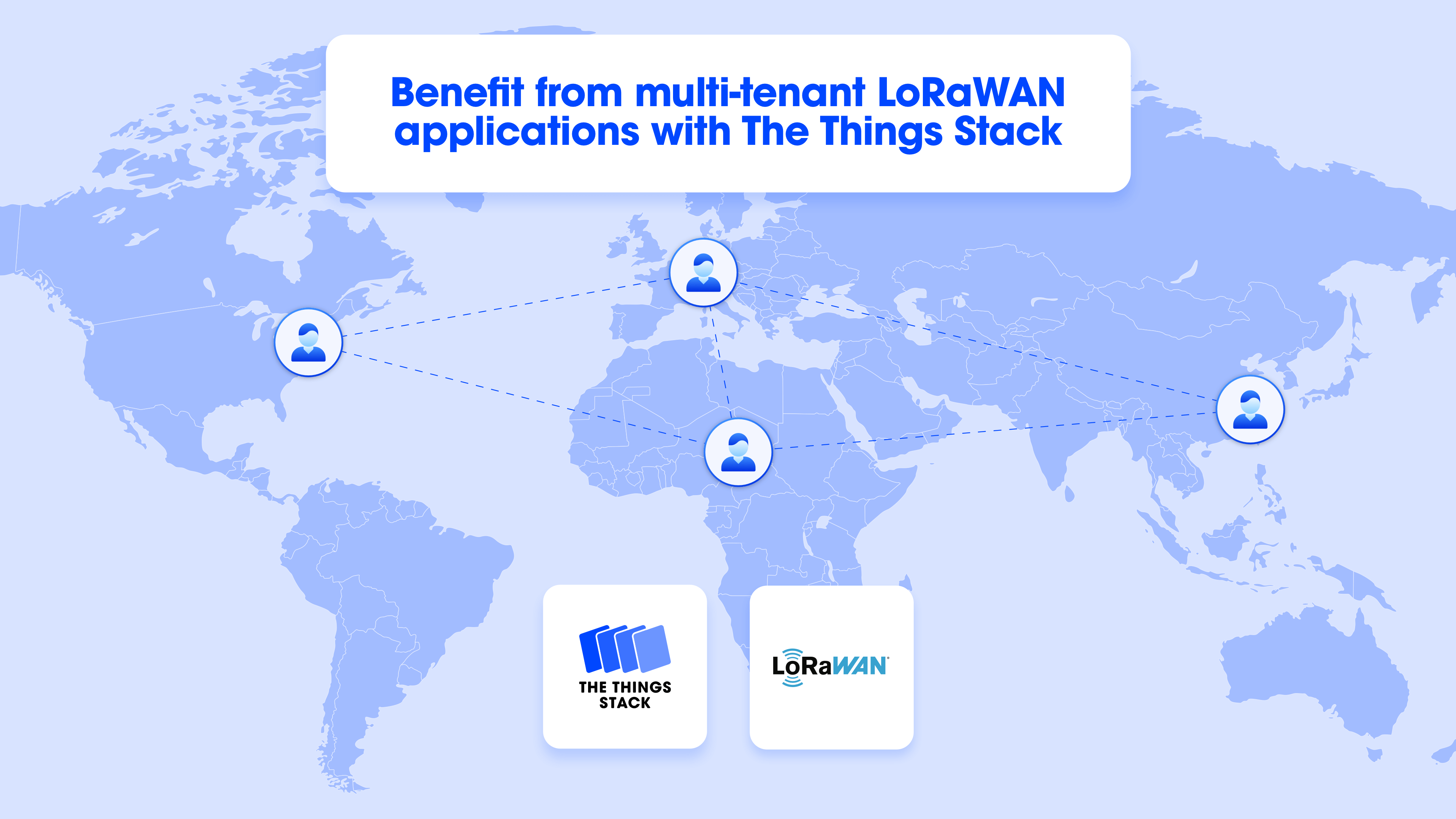 Multi-tenancy is available with The Things Stack Enterprise and The Things Stack Dedicated Cloud. These deployments allow users to install, operate and manage the network on their own infrastructure or on an isolated one from The Things Industries.
Using this feature, organizations can create unlimited tenants and shared devices with members. They can also define different rights and roles for each tenant.
Admins can assign roles and responsibilities, for example, a gateway installation team and an application development team can have different roles yet being part of the same network.

Admins can track the activity of users and the associated devices and gateways. This becomes useful as companies can keep track of the logs and the events that occur on the network.
As a result, Meshed Australia only needs one instance of The Things Stack to provide cities, industries and communities with their own LoRaWAN networks. This means that updates and upgrades are deployed once for all users, and customer onboarding is quick and easy.