Air Quality Monitoring in Schools with LoRaWAN®
How IfE GmbH ensured fewer infection risks for students during the global pandemic with The Things Stack and LoRaWAN.
The global pandemic has compelled many schools to find solutions to prevent the virus from spreading among students and teachers. With its long-range and deep indoor penetration features, LoRaWAN® can be used for air-quality monitoring in buildings and help ensure a safe environment for students.
One of the effective ways to make sure there are fewer infection risks for students in German schools was found to be periodic ventilation processes during classes. This solution was addressed by IfE GmbH, a service provider to German utility companies and local industries that specializes in energy policies, energy efficiency as well as digital transformation. IfE installed LoRaWAN-based networks for air-quality monitoring in 50 German schools. The main objective of the project is the reduction of infection risk in any seasonal period, improvement of the learning quality by reducing exhaling gas concentrations before, during, and after the lessons, and the optimization of ventilation processes. Their solution allows notifying the teacher about the optimal time for starting a new ventilation process. Together with a data visualization platform, it is also possible to follow historical air-quality states of any room, as well as set virtual alarms to allow a quick response by the authorized school staff.
The interaction between different components as well as the manufacturer's independence has been key focus points for IfE GmbH in the development process. For that reason, building a flexible IoT network instead of a closed system is important for intelligent management. This enables the possibility to connect new components, such as sensors and gateways, at any point in time. LoRaWAN is a flexible and reliable solution that enables periodical data acquisition over the air and over long distances, reaching many lesson rooms at once and being efficient in harsh environments. These aspects make LoRaWAN the perfect data transmission protocol for the project.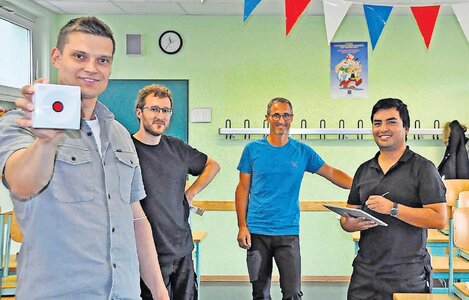 Source: IfE GmbH
"The first experiences with LoRaWAN have impressed us. With LoRaWAN technology and IfE GmbH on our side, we are creating a high level of data transparency and thus added value for our district, especially for maintaining school operations." - Martin Schuster (Dipl.-Ing. Media Technology) and Stefan Habel (Energy Manager), Regional Office Schmalkalden-Meiningen.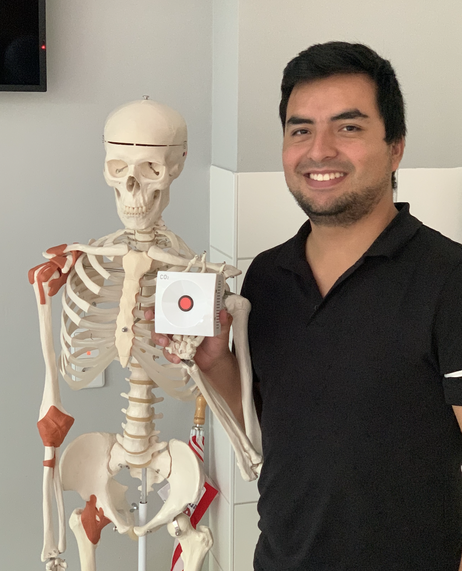 Source: IfE GmbH
For the demo project, IfE GmbH used 6 ELSYS ERS CO2 Lite LoRaWAN Sensors and two The Things Indoor Gateways. For a more extensive project, 801 MUTELCOR Smart CO2 LoRa Sensor LoRaWAN Sensors and 62 The Things Indoor Gateways were used to be implemented in 50 schools.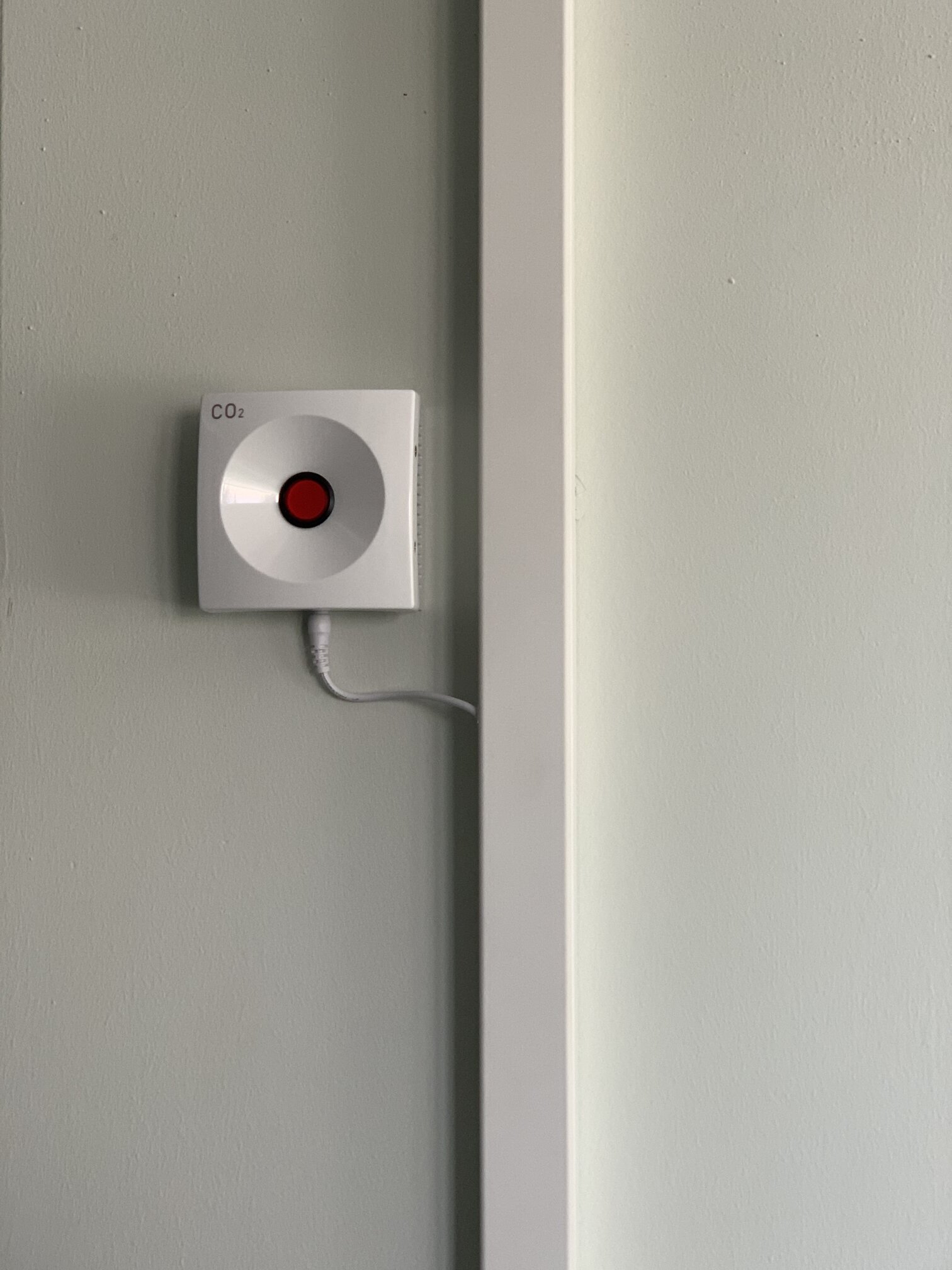 Source: IfE GmbH
The data monitoring was enabled and processed with The Things Stack. The Things Stack ensures a safe end-to-end data transfer with Payload Encryption, support of larger-sized projects, and easy and secure connectivity of new end-devices. With quick technical support and high flexibility with third-party software systems, such as Datacake's Application Server and multi-purpose, low-code IoT platform and deZem for energy management of a smaller-sized project, IfE have created a solution that is now applied by most of the schools in the Southern region of Germany - Thuringia.
LoRaWAN® is a mark used under license from the LoRa Alliance®.