Make the move from The Things Network to The Things Industries
Step up from The Things Network to the enterprise environment of The Things Industries. Feel comfort in the familiar interface and open source codebase for the Network Server. Be certain of high availability, 24/7 support and, explore the advanced features of The Things Stack.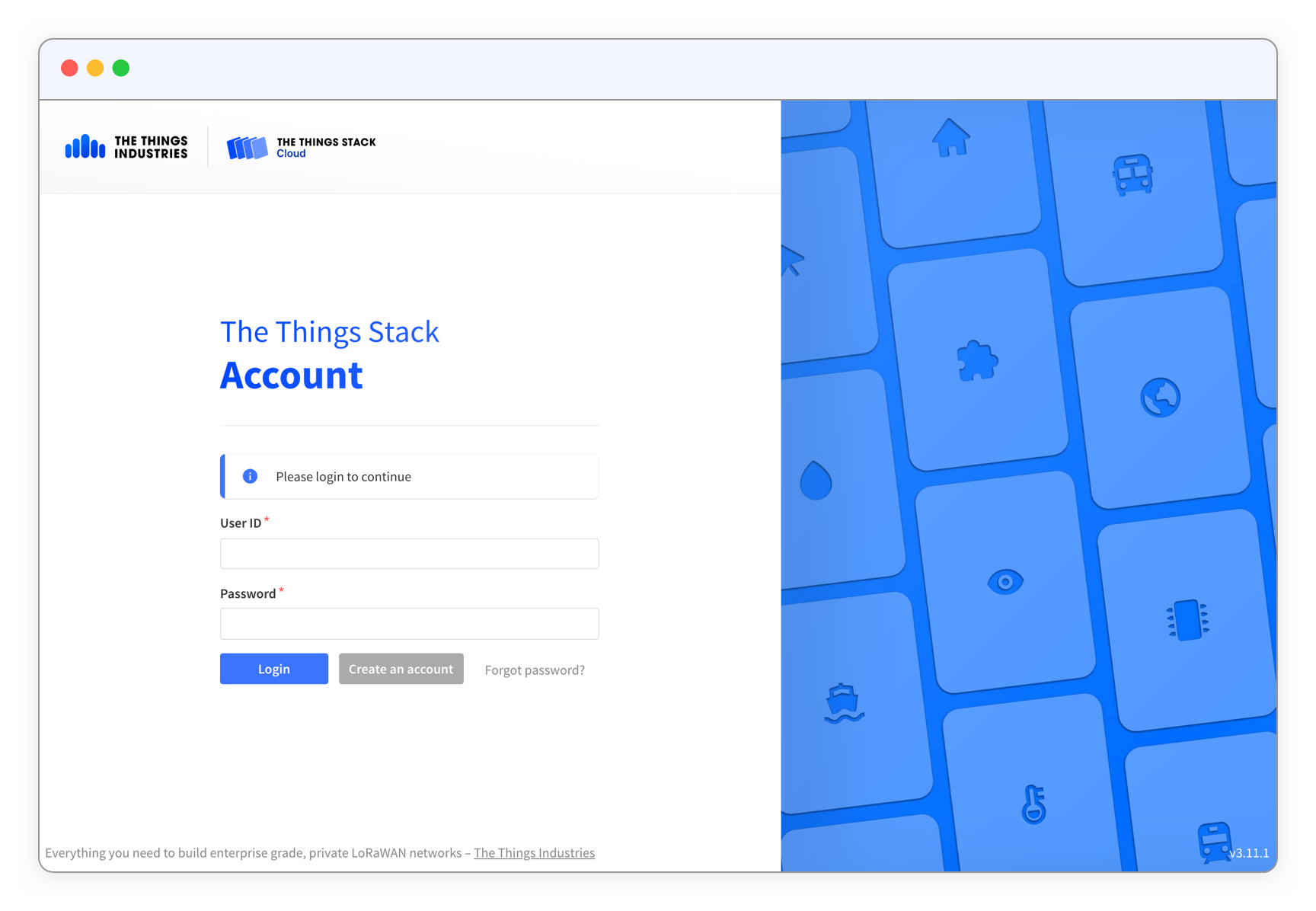 Advanced User Management
Manage user rights, ensuring that the right people within your team have read, write or full admin rights to your LoRaWAN Network Server. In addition, group different users together in organizations to support them with working together on LoRaWAN projects.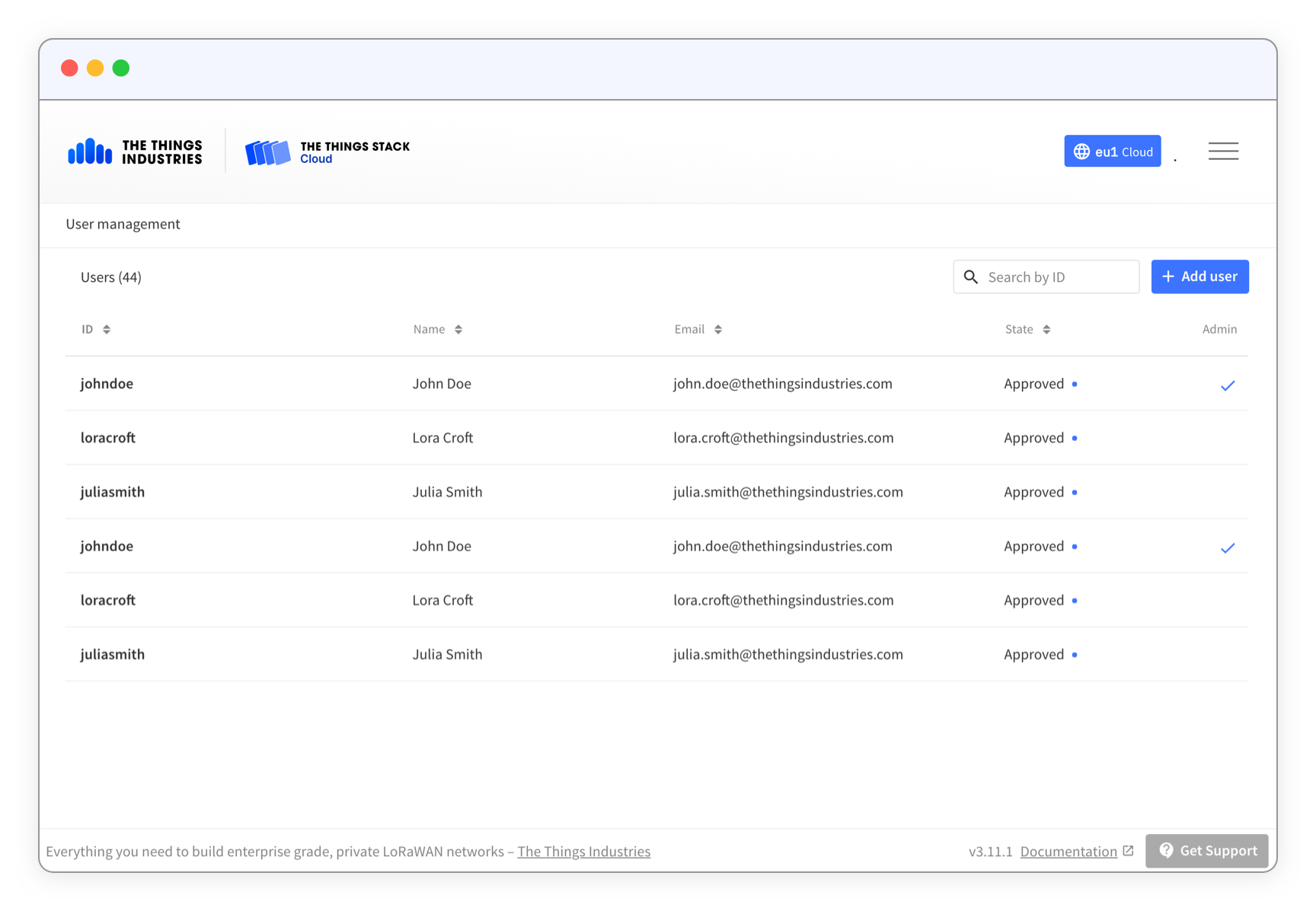 Availability Guaranteed
The Things Stack routes over 600 LoRaWAN messages per second (50 Million messages per day) with a guaranteed uptime of >99.9%. Our servers are monitored 24/7. Redundancy is implemented on all the components of The Things Stack and failover servers are configured in case any issues occur.
More power to customize
Have full control over your LoRaWAN deployment with the power to configure MAC settings, set security configurations and define advanced peering or roaming capabilities.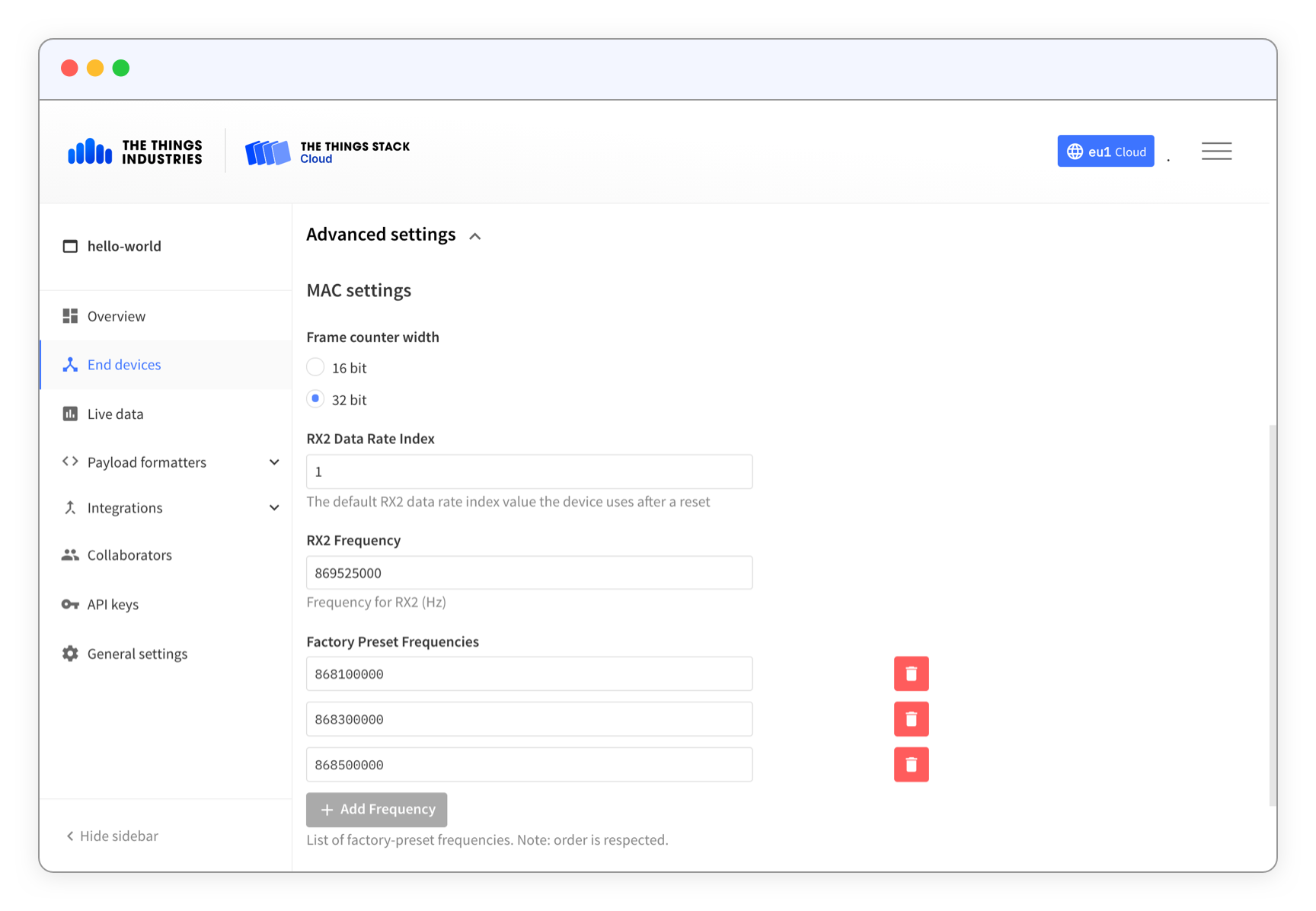 More tools to scale
Use enhanced features to manage your fleet of sensors and gateways. Provision of end devices in bulk through importing batches or devices. Implement device-claiming through QR codes to streamline device procurement. Or change the parameters of your gateway fleet by running some simple commands.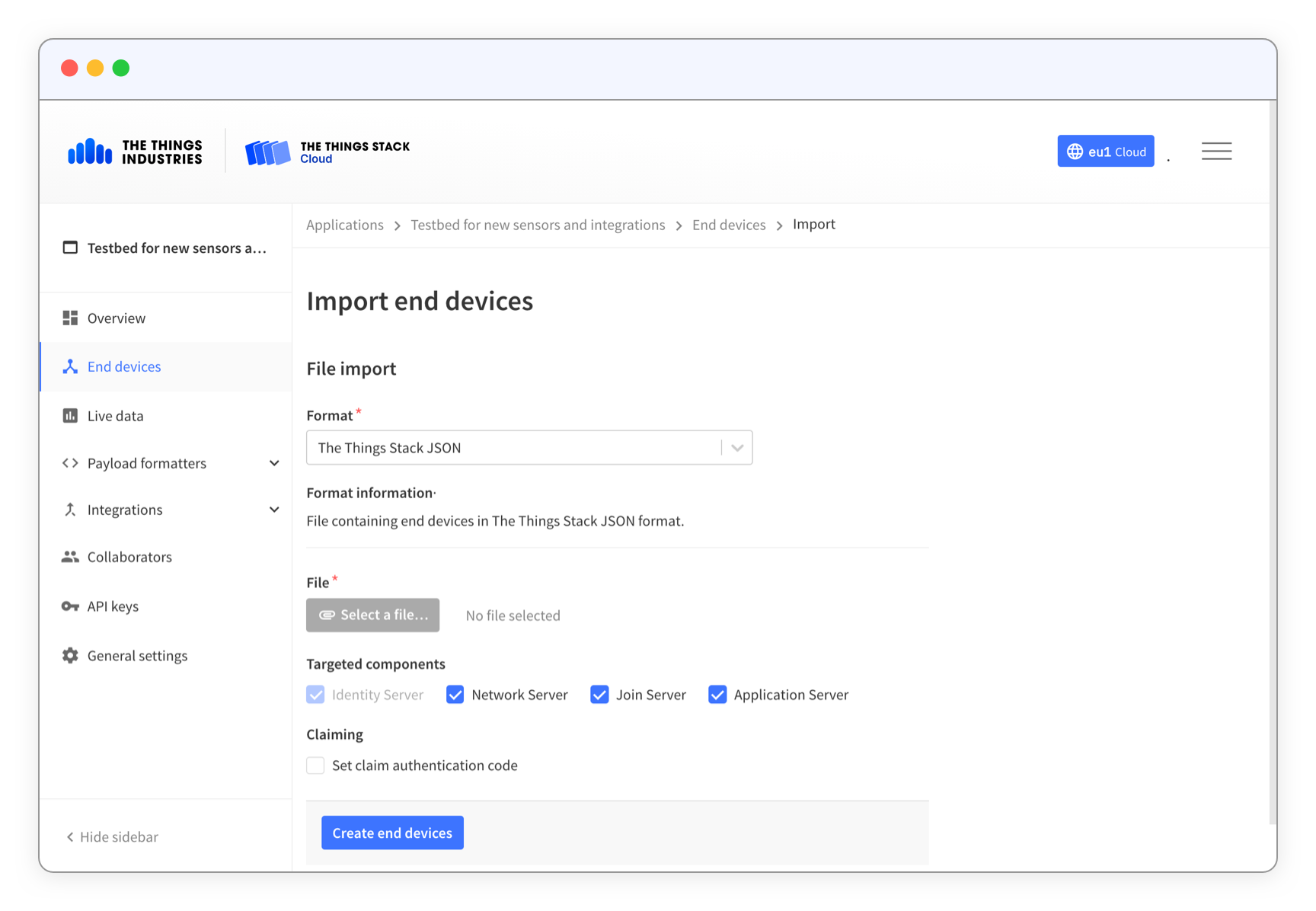 Round the clock support
The core developers of The Things Stack are available 24 hours a day. Never hesitate to reach out, LoRaWAN experts are available at any time of the day.
Request a free evaluation server →