Assek uses The Things Industries' The Things Stack LoRaWAN® Network Server to deploy 47 000 sensors across 1700 public schools in Canada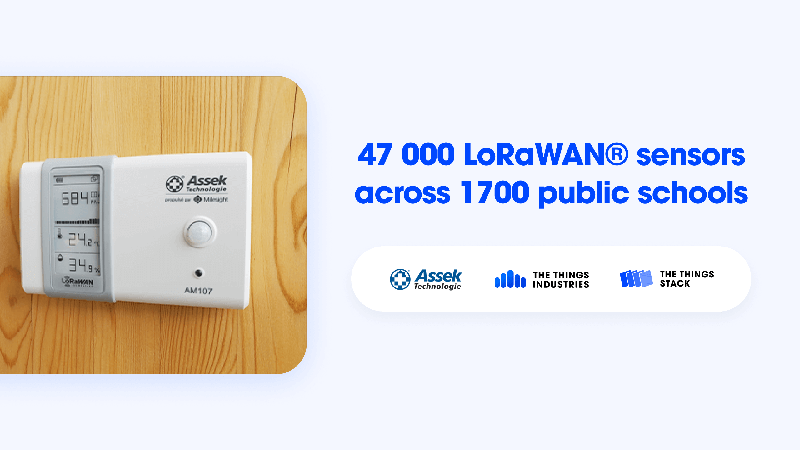 This year, Assek Technologie, a Canadian company providing custom IoT solutions for a multitude of industry verticals, was responsible for the integration of 47 000 LoRaWAN® sensors across 1700 public schools in Quebec. The goal of this project was to provide detailed information about the air quality of each classroom.
The COVID-19 pandemic demonstrated the importance of continuously monitoring indoor air quality, especially in schools. The Ministry of Education in Quebec (Canada) has announced the deployment and installation of air quality and comfort parameters sensors in all classrooms across the province in September 2021. Measuring indoor CO2 concentrations was the best solution to evaluate indoor air quality. Relative humidity and temperature were also part of a strategy developed to ensure that the best possible learning and working environment was provided at all times for students and school staff.
The technology
The air quality is monitored in each classroom by collecting and analyzing data with the help of Assek IoT web platform. School staff can easily access and interact with data collected to make informed decisions. Live and historical data, tendencies analysis, threshold alerts and reporting are all features part of the solution.
The success of the 2 pilots proved LoRaWAN® was the best technology for this use case due to an easy and quick large-scale deployment. The flexibility of The Things Industries' LoRaWAN Network Server - The Things Stack - allows easy integration and deployment of the solution into Assek's existing IT infrastructure. The Things Stack makes deployment of devices and gateways fast and easy, setting up the LoRaWAN technology for real-time monitoring of network components. As a result, more than 47 000 LoRaWAN indoor air quality sensors were deployed.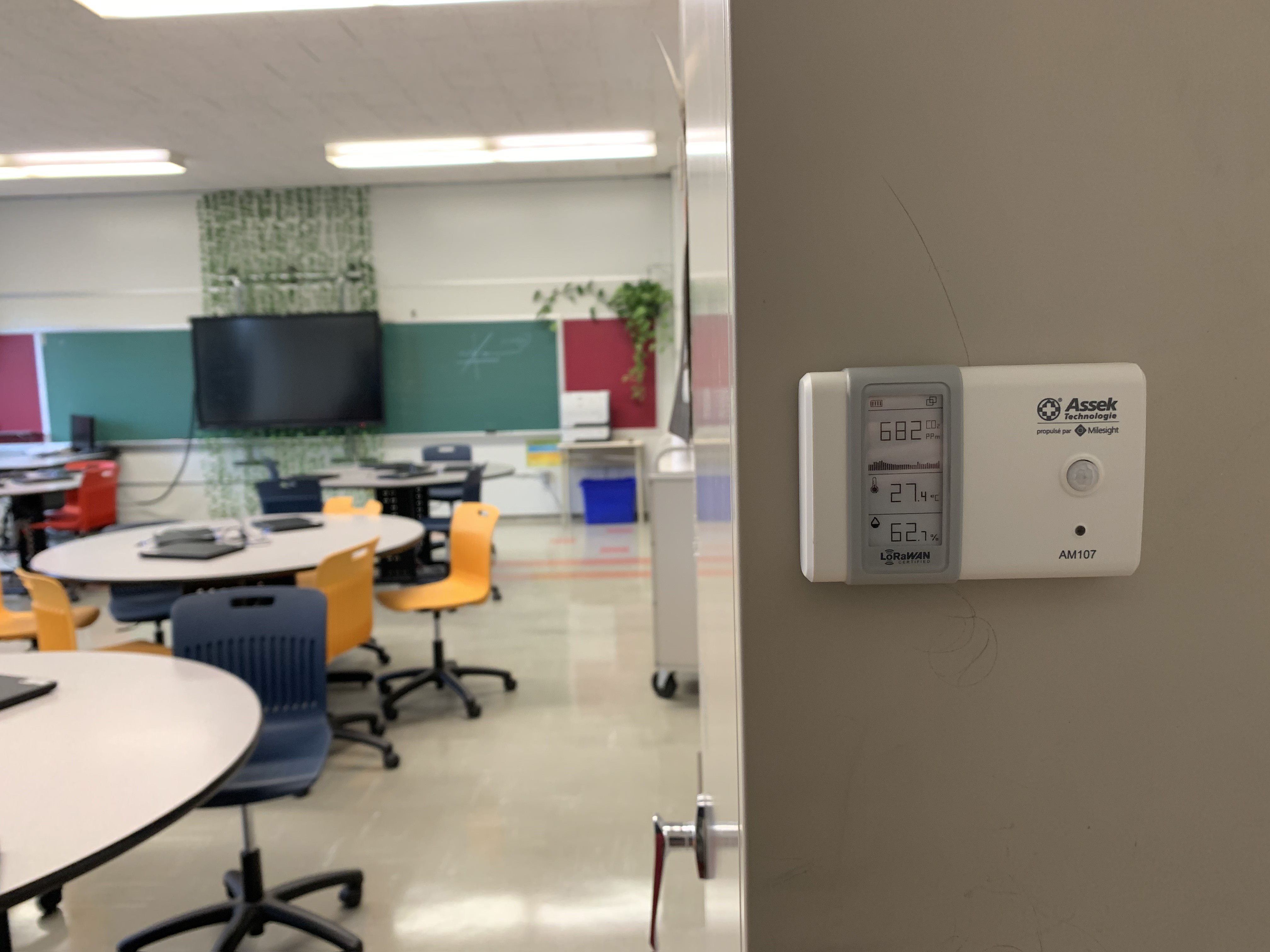 For this deployment, Assek used Milesight's UG65 semi-industrial gateways, AM107 sensors for indoor air quality and EM500-CO2 sensors for outdoor carbon dioxide monitoring.
"We are excited to see LoRaWAN being expanded to such mass-scale and socially conscious deployments like Assek's. This partnership paves the way for more industry players to create real impact using accessible tools and technology," - Wienke Giezeman, Co-founder and CEO, The Things Industries.
"The hard work of our IT development and integration teams, as well as the equipment provided by Milesight, helped us fulfill the objectives of the project with the Ministry of Education of Quebec (Canada). With the increased potential of IoT and emerging technologies such as LoRaWAN, we want to undertake new projects of the same scope in different fields. Our strength in custom software development, our vision of finding solutions, and the alliance with renowned partners such as Milesight and Semtech make large projects feasible and give us the desire to take on new challenges," - Racem Guetat, Communications and Business Development Manager from Assek Technologie
LoRaWAN® is a mark used under license from the LoRa Alliance®