Food temperature and humidity monitoring with LoRaWAN®
AIS Technology uses Internet of Things to provide real-time monitoring of goods and equipment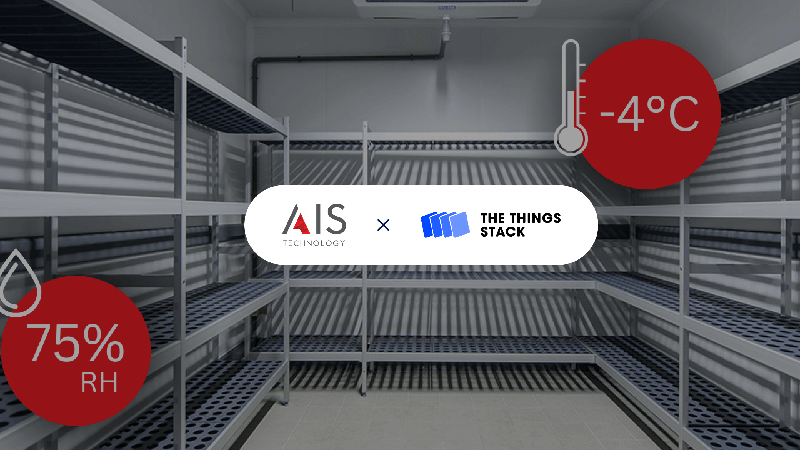 In hospitality, monitoring temperature and humidity controls of refrigerators manually can pose significant risks due to human error. Any faults that occurred outside of business hours could lead to spoiled food items, resulting in costly losses and a decrease in business. By utilizing LoRaWAN features and sensors, such risk can be significantly reduced, preventing costly losses due to spoiled food items, and enhancing operational efficiency by remotely monitoring the status of refrigerators through a single network.
AIS Technology, an end-to-end IoT solution provider, uses LoRaWAN and The Things Stack solutions to make sure their client's goods are stored and maintained at the appropriate temperature. They provide an easy-to-deploy solution that includes plug-and-play temperature and humidity sensors for real-time monitoring of refrigerators 24/7. The solution has programmed rules to send email alerts in real time. The cloud-based portal is accessible from any device with internet connectivity and provides visualisation of each refrigerator on a customised dashboard. It is also possible to access scheduled and ad-hoc reporting of the data pertaining to each refrigerator.
LoRaWAN provided an ideal scenario for long-distance connectivity and low power consumption, as the sensors had to be dispersed across a 1km radius. This also maximizes battery autonomy from the sensors. With only one LoRaWAN gateway, AIS Technology was able to transmit sensor data to The Things Stack LoRaWAN Network Server with minimal effort.
For such deployment, AIS Technology used Milesight EM300-TH LoRaWAN temperature sensors and UG56 Gateway. The project was deployed on The Things Stack Cloud network server, which allows for easy integration and easy creation of LoRaWAN applications for your needs.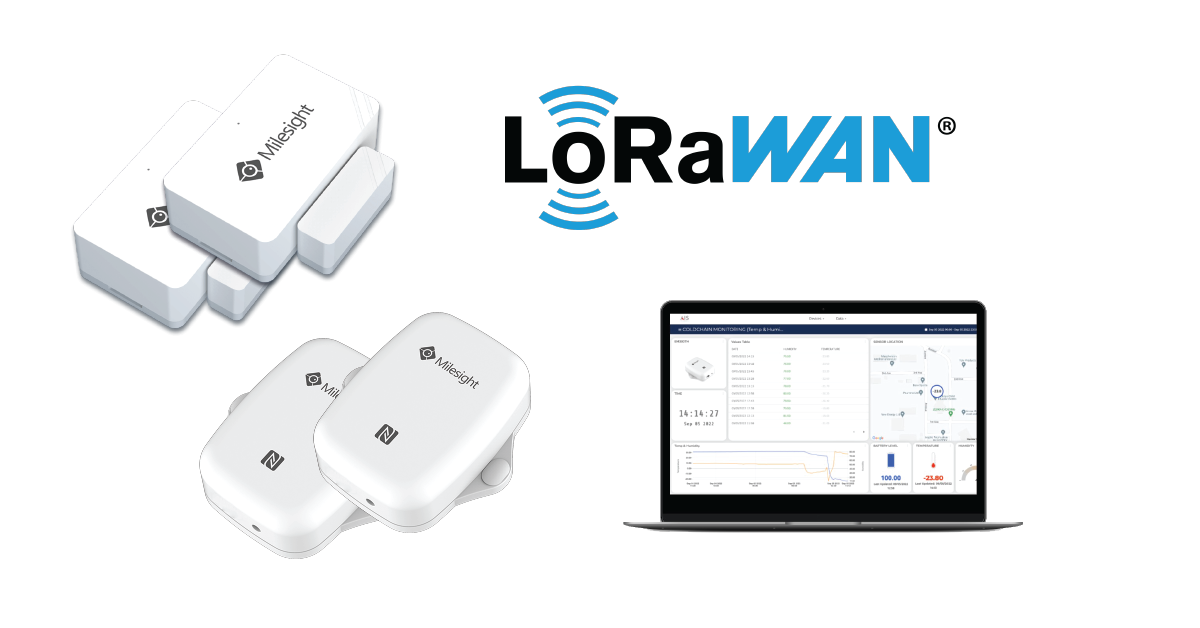 AIS Technology's cold chain kit
Interested in using LoRaWAN for your deployment? Try out our use case selector